Tropical Cyclone 03E (Calvin) / Invest 95W
By PDC's Senior Weather
Specialist Glenn James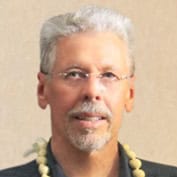 The Pacific Disaster Center's (PDC Global) Wednesday, July 12, 2023, Tropical Cyclone Activity Report…for the Pacific Ocean, the Indian Ocean, and adjacent Seas
Current Tropical Cyclones:
Tropical Cyclone 03E (Calvin)…is located about 745 miles south-southwest of the southern tip of Baja California
Tropical Cyclone 03E (Calvin)
CALVIN STRENGTHENING…FORECAST TO BECOME A HURRICANE TONIGHT
Calvin is moving toward the west near 17 mph (28 km/h), and this motion is expected to continue the next several days.
Maximum sustained winds have increased to near 65 mph (100 km/h) with higher gusts. Additional strengthening is forecast during the next couple of days, and Calvin is forecast to become a hurricane tonight.
Tropical-storm-force winds extend outward up to 60 miles (95 km) from the center.
Central Pacific Ocean:
The National Hurricane Center in Miami, Florida is issuing advisories on Tropical Storm Calvin, centered around 2850 miles east-southeast of Hilo, Hawaii. Calvin is expected to move
into the Central Pacific Hurricane Center area of responsibility Sunday night.
Elsewhere, no tropical cyclones are expected during the next 7 days.
Western Pacific, Indian Ocean and adjacent Seas:
Western Pacific…
Invest 95W is located approximately 298 NM east of the Philippines
This system is classified as a 600 NM diameter monsoon depression type system with a very broad, weak core of 5-10 knot winds, a small patch of 20 knot winds displaced 110-130 NM to the north-northeast, and predominantly 15 knot winds surrounding the weak core.
Animated multi-spectral satellite imagery depicts extensive low-level flow wrapping around the broad low level circulation center (llcc) with disorganized, flaring convection over the llcc. A microwave image indicates fragmented, weak convective banding over the southern and northern peripheries with intense convective bursts near the llcc.
Upper level analysis indicates a marginally favorable environment with strong diffluent easterly outflow and enhanced poleward outflow offset by moderate to high (20-25 knot) vertical wind shear. Sea surface temperatures are favorable in the area.
Global models show a slow poleward track toward Luzon and the Luzon Strait over the next 48 to 72 hours, with gradual deepening and development of a 25-30 knot monsoon depression.
Maximum sustained surface winds are estimated at 15 to 20 knots.
The potential for the development of a significant tropical cyclone within the next 24 hours is low.