Tropical Cyclone 03E (Calvin) / Tropical Cyclone 04W
By PDC's Senior Weather
Specialist Glenn James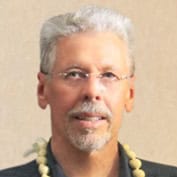 The Pacific Disaster Center's (PDC Global) Friday, July 14, 2023, Tropical Cyclone Activity Report…for the Pacific Ocean, the Indian Ocean, and adjacent Seas
Current Tropical Cyclones:
Tropical Cyclone 03E (Calvin)…is located about 1210 miles west-southwest of the southern tip of Baja California
Tropical Cyclone 04W…is located approximately 267 NM northwest of Manila, Philippines
Tropical Cyclone 03E (Calvin)
CALVIN WEAKENS SLIGHTLY AS IT CONTINUES WEST-NORTHWESTWARD
According to the NHC advisory number 14
Calvin is moving toward the west-northwest near 16 mph (26 km/h), and this general motion is expected to continue for the next several days.
Maximum sustained winds are now near 120 mph (195 km/h) with higher gusts. Calvin is a category 3 hurricane on the Saffir-Simpson Hurricane Wind Scale. Weakening is forecast during the next couple of days.
Hurricane-force winds extend outward up to 35 miles (55 km) from the center and tropical-storm-force winds extend outward up to 115 miles (185 km).
HAZARDS AFFECTING LAND
SURF: Swells generated by Calvin are expected to reach the Hawaiian Islands early next week. These swells are likely to cause life-threatening surf and rip current conditions.
>>> South of Southwestern Mexico:
An area of low pressure could form well south of the coast of southwestern Mexico during the early to middle part of next week.
Some gradual development of this system is possible thereafter as it moves westward to west-northwestward over the central portion of the eastern Pacific basin.
* Formation chance through 48 hours…low…near 0 percent
* Formation chance through 7 days…low…20 percent
Central Pacific Ocean:
The National Hurricane Center in Miami, Florida is issuing advisories on Hurricane Calvin, located about 1900 miles east-southeast of Hilo, Hawaii. Calvin is expected to move into the Central Pacific Hurricane Center area of responsibility late Sunday. The latest forecast indicates Calvin may move near the main Hawaiian Islands as a weakening tropical storm late Tuesday night or Wednesday.
Elsewhere, no tropical cyclones are expected during the next 7 days.
Western Pacific, Indian Ocean and adjacent Seas:
Western Pacific…
Tropical Cyclone 04W
According to the JTWC warning number 4…sustained winds are 35 knots with gusts to 45 knots
Animated enhanced infrared satellite imagery depicts a broad low level circulation (llc), which is slowly consolidating but retains some characteristics of a monsoon depression such as a the highest winds and the deepest convection displaced outward from the circulation center. However, based on the most recent microwave data, the bands of convection have slowly begun to develop within the magical 100 NM radius, suggesting that the system has transitioned from a monsoon depression to a tropical depression.
Overall, the environment is favorable for development with very warm sea surface temperatures, low vertical wind shear and moderate equatorward outflow and a developing burst of poleward outflow.
While currently still quite broad, the llc of TD 04W is expected to continue to contract over the next 24 hours. Thus, TD 04W is expected to meander slowly towards the northwest through the first 12 to 18 hours of the forecast, while it slowly intensifies.
By 24 hours, the system will have intensified to tropical storm strength, as it takes advantage of the enhanced burst of poleward and westward outflow into the tutt-cell that moves off to the west. However, by around 30 hours the system will feel the effects of some higher northeasterly shear which will slow the rate of intensification for a short period.
By 24 hours, a strong tutt-cell south of Okinawa, and slide westward towards Taiwan through 48 hours, which will serve to block the northeasterly flow aloft over TD 04W, and allow it to establish a strong upper-level anticyclone, which will provide robust radial outflow. At this point, around 48 hours, the system will commence rapid intensification to a peak of at least 90 knots by 72 hours as it tracks west towards the Luichow Peninsula.
The system is expected to make landfall between 72 and 96 hours, then track into the Gulf of Tonkin. After peaking at 72 hours, the system will weaken significantly as the low-level flow is disrupted by interaction with the terrain, upper-level convergent flow and increased vertical wind shear. After making a second landfall near Haiphong, Vietnam after 96 hours, the system will track inland and rapidly weaken over northern Vietnam through the end of the forecast period.