Tropical Cyclone 03E (Calvin) / Tropical Cyclone 04W (Talim)
By PDC's Senior Weather
Specialist Glenn James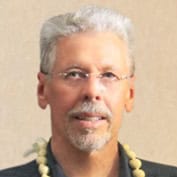 The Pacific Disaster Center's (PDC Global) Saturday, July 15, 2023, Tropical Cyclone Activity Report…for the Pacific Ocean, the Indian Ocean, and adjacent Seas
Current Tropical Cyclones:
Tropical Cyclone 03E (Calvin)…is located about 1660 miles east of Hilo
Tropical Cyclone 04W (Talim)…is located approximately 267 NM southeast of Hong Kong
Tropical Cyclone 03E (Calvin)
CALVIN CONTINUES WEST-NORTHWESTWARD OVER THE EASTERN PACIFIC

According to the NHC advisory number 17
CALVIN MOVING WESTWARD OVER OPEN WATERS…EXPECTED TO MOVE INTO THE CENTRAL PACIFIC BASIN EARLY MONDAY
Calvin is moving toward the west near 16 mph (26 km/h), and this general motion at a similar or slightly faster forward speed is expected during the next few days.
Maximum sustained winds are near 100 mph (155 km/h) with higher gusts. Weakening is forecast through early next week.
Hurricane-force winds extend outward up to 25 miles (35 km) from the center and tropical-storm-force winds extend outward up to 105 miles (165 km).
HAZARDS AFFECTING LAND
SURF: Swells generated by Calvin are expected to begin reaching the Hawaiian Islands early next week. These swells are likely to cause life-threatening surf and rip current conditions. .
>>> South of Southwestern Mexico:
An area of low pressure could form well south of the coast of southwestern Mexico during the next several days. Some gradual development of this system is possible thereafter as it moves generally west-northwestward over the central portion of the eastern Pacific basin.
* Formation chance through 48 hours…low…near 0 percent
* Formation chance through 7 days…low…20 percent
Central Pacific Ocean:
The National Hurricane Center in Miami, Florida is issuing advisories on Hurricane Calvin, which is located about 1600 miles east-southeast of Hilo, Hawaii. Calvin is expected to
move into the Central Pacific Hurricane Center area of responsibility Monday morning. The latest forecast indicates Calvin apporaching the main Hawaiian Islands as a weakening tropical storm Tuesday night or Wednesday.
Elsewhere, no tropical cyclones are expected during the next 7 days.
Western Pacific, Indian Ocean and adjacent Seas:
Western Pacific…
Tropical Cyclone 04W (Talim)
According to the JTWC warning number 6…sustained winds are 40 knots with gusts to 50 knots
Animated satellite imagery reveals improved convective banding wrapping into a defined, partially exposed low-level circulation center (llcc). A color composite microwave image shows slightly improved core structure with convective banding wrapping into a broad llcc.
Although vertical wind shear remains at low to moderate levels, animated water vapor imagery shows a modest improvement in eastward outflow, which appears to be key to the recent improvement in core structure, and vigorous equatorward outflow. Poleward outflow is limited due to convergent flow along the northwestern periphery of the system.
TS 04W is expected to track steadily west-northwestward along the southwestern flank of the subtropical ridge, which is forecast to rebuild as the shortwave trough fills and propagates northeastward over the next 12 hours.
Environmental conditions are expected to gradually improve with decreasing northeasterly vertical wind shear and improved poleward outflow into the subtropical westerlies over central china. This should allow the system time to rapidly consolidate after 12 hours, with a high probability of rapid intensification prior to landfall near 60 hours. Thus the peak of 85 knots is expected in the 48 to 60 hour window.
After 60 hours, TS 04W will weaken significantly as it interacts with Hainan Island and southern China then quickly crosses the Gulf of Tonkin making landfall over Vietnam near 72 hours. The system will rapidly dissipate over northern Vietnam through the extended forecast period.