Tropical Cyclone 17L (Philippe)
Wednesday, October 4, 2023
By PDC's Senior Weather
Specialist Glenn James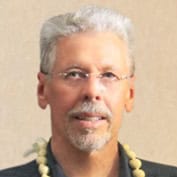 The Pacific Disaster Center's (PDC Global) Wednesday, October 4, 2023, Tropical Cyclone Activity Report…for the Atlantic Ocean, the Caribbean Sea, and the Gulf of Mexico
CURRENT TROPICAL CYCLONES:
Tropical Cyclone 17L (Philippe)…is located about 590 miles south of Bermuda
Atlantic Ocean

Tropical Cyclone 17L (Philippe)
PHILIPPE STILL PRODUCING RAINS IN PUERTO RICO AND THE VIRGIN ISLANDS…TROPICAL STORM CONDITIONS EXPECTED ON BERMUDA THURSDAY NIGHT AND FRIDAY
According to the NHC advisory number 47…
Philippe is moving toward the north near 13 mph (20 km/h). This general motion with an increase in forward speed is expected through Saturday. On the forecast track, the center of Philippe will pass near Bermuda on Friday, and approach eastern New England and Atlantic Canada on Saturday.
Maximum sustained winds are near 40 mph (65 km/h) with higher gusts. Gradual strengthening is forecast during the next few days.
Tropical-storm-force winds extend outward up to 205 miles (335 km) from the center.
HAZARDS AFFECTING LAND
RAINFALL: Philippe is forecast to produce the following rainfall amounts through today:
The U.S. and British Virgin Islands: 1 to 3 inches, with storm totals of 6 to 12 inches.
Portions of northeast and southeast Puerto Rico: 1 to 2 inches, with storm totals of 2 to 4 inches
Rainfall will begin to affect Bermuda on Thursday with rainfall totals of 3 to 6 inches expected through Friday.
This rainfall may result in isolated to scattered flash flooding.
WIND: Tropical storm conditions are possible on Bermuda beginning Friday morning. Gusty winds are likely to continue across portions of the the Virgin Islands through today.
SURF: Swells generated by Philippe will affect portions of the Atlantic coasts of the northern Leeward Islands, the Virgin Islands, and Puerto Rico for another day or so. Large swells are already affecting Bermuda from another weather system but will begin to increase further on Thursday as Philippe approaches the island. These conditions are likely to cause life-threatening surf and rip currents.