By PDC's Senior Weather
Specialist Glenn James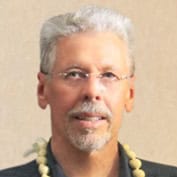 The Pacific Disaster Center's (PDC Global) Monday, October 9, 2023, Tropical Cyclone Activity Report…for the Atlantic Ocean, the Caribbean Sea, and the Gulf of Mexico
CURRENT TROPICAL CYCLONES:
There are no active tropical cyclones at the time of this writing
Atlantic Ocean

>>> Eastern Tropical Atlantic…
Invest 92L
A low-latitude tropical wave located several hundred miles south-southwest of the Cabo Verde Islands continues to produce a large area of showers and thunderstorms. This activity has become a bit more concentrated this afternoon, and environmental conditions appear conducive for additional development of this system during the next several days.
A tropical depression is likely to form in the next couple of days while it moves west-northwestward or northwestward across the eastern tropical Atlantic.
* Formation chance through 48 hours…high…70 percent
* Formation chance through 7 days…high…80 percent
>>> Southwestern Gulf of Mexico…
Shower and thunderstorm activity has changed little in organization in association with a small area of low pressure over the southwestern Gulf of Mexico.
Environmental conditions appear only marginally favorable for some additional development while the system moves slowly northward before the low merges with a frontal system over the western Gulf of Mexico by mid-week.
* Formation chance through 48 hours…low…20 percent
* Formation chance through 7 days…low…20 percent