Tropical Cyclone 16L / Invest 93L
Tuesday, October 10, 2023
By PDC's Senior Weather
Specialist Glenn James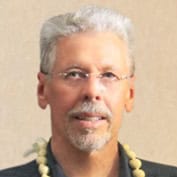 The Pacific Disaster Center's (PDC Global) Tuesday, October 10, 2023, Tropical Cyclone Activity Report…for the Atlantic Ocean, the Caribbean Sea, and the Gulf of Mexico
CURRENT TROPICAL CYCLONES:
Tropical Cyclone 16L…is located 690 miles southwest of Cabo Verde Islands
Atlantic Ocean
Tropical Cyclone 16L
TROPICAL DEPRESSION FORMS IN THE EASTERN TROPICAL ATLANTIC
The depression is moving toward the west near 13 mph (20 km/h). A west-northwestward to northwestward motion is forecast during the next few days.
Maximum sustained winds are near 35 mph (55 km/h) with higher gusts. Some strengthening is possible during the next day or so, and the depression is forecast to become a tropical storm on Wednesday.
>>> Southwestern Gulf of Mexico…
Invest 93L
An area of low pressure located over the southwestern Gulf of Mexico is producing limited and disorganized shower and thunderstorm activity.
This system is forecast to merge with a developing frontal boundary over the western Gulf of Mexico early Wednesday, and tropical cyclone formation is not expected.
Regardless of tropical cyclone development, the system is forecast to produce gale-force winds over portions of the northern Gulf of Mexico by tomorrow, and potentially heavy rainfall along the Gulf Coast by the
latter portion of this week.
* Formation chance through 48 hours…low…near 0 percent
* Formation chance through 7 days…low…near 0 percent