By PDC's Senior Weather
Specialist Glenn James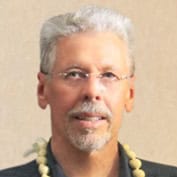 The Pacific Disaster Center's (PDC Global) Monday, October 16, 2023, Tropical Cyclone Activity Report…for the Atlantic Ocean, the Caribbean Sea, and the Gulf of Mexico
CURRENT TROPICAL CYCLONES:
There are no tropical cyclones at the time of this writing
Atlantic Ocean
>>> Central Tropical Atlantic…
Invest 94L
A broad area of low pressure located over the central tropical Atlantic about midway between the Windward Islands and western Africa is producing a large area of disorganized showers and thunderstorms.
Satellite data indicate that the low-level circulation continues to become better defined and, since
environmental conditions are expected to remain conducive for further development, a tropical depression is likely to form within a few days.
This system is forecast to move westward to west-northwestward across the central and western tropical Atlantic during the next several days.
* Formation chance through 48 hours…medium…40 percent
* Formation chance through 7 days…high…80 percent