By PDC's Senior Weather
Specialist Glenn James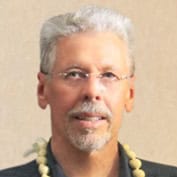 The Pacific Disaster Center's (PDC Global) Friday, October 20, 2023, Tropical Cyclone Activity Report…for the Atlantic Ocean, the Caribbean Sea, and the Gulf of Mexico
CURRENT TROPICAL CYCLONES:
Tropical Cyclone Tammy…is located about 240 miles southeast of Guadeloupe
Atlantic Ocean
Tropical Cyclone Tammy

TAMMY EXPECTED TO BRING HURRICANE CONDITIONS TO PORTIONS OF THE LEEWARD ISLANDS LATE TONIGHT AND SATURDAY…HEAVY RAINFALL AND FLOODING LIKELY OVER MUCH OF THE LESSER ANTILLES
According to the NHC advisory number 9
Tammy is moving toward the west-northwest near 7 mph (11 km/h), and this general motion is expected to continue through this afternoon. A turn toward the northwest is anticipated by this evening, followed by a north-northwestward and northward turn Saturday night through Sunday night. On the forecast track, the center of Tammy will move near or over portions of the Leeward Islands tonight and on Saturday, and then move north of the northern Leeward Islands on Sunday.
Data from NOAA and Air Force Reserve reconnaissance aircraft indicate that the maximum sustained winds are near 75 mph (120 km/h) with higher gusts. Gradual strengthening is forecast during the next couple of days, and Tammy is expected to be a hurricane while it moves near or over portions of the Leeward Islands.
Hurricane-force winds extend outward up to 25 miles (35 km) from the center and tropical-storm-force winds extend outward up to 140 miles (220 km).
HAZARDS AFFECTING LAND
WIND: Tropical storm conditions are expected within the tropical storm warning area beginning later today or tonight. Hurricane conditions are expected in the hurricane warning area by late tonight or early Saturday. Hurricane conditions are possible in the hurricane watch area in the Leeward Islands on Saturday. Tropical storm conditions are possible within the tropical storm watch area beginning later today.
RAINFALL: Tammy is expected to produce the following storm total rainfall:
Leeward Islands: 4 to 8 inches with maximum amounts of 12 inches
Northern Windward Islands: 2 to 4 inches with maximum amounts of 6 inches
British and U.S. Virgin Islands into eastern Puerto Rico: 1 to 2 inches with maximum amounts of 4 inches
These rains may produce isolated flash and urban flooding, along with isolated mudslides in areas of higher terrain.
STORM SURGE: Storm surge could raise water levels by as much as 1 to 3 feet above normal tide levels near where the center of Tammy moves across the Leeward Islands. Near the coast, the surge will be accompanied by large and dangerous waves.
SURF: Swells generated by Tammy will continue to affect portions of the Lesser Antilles during the next few days.
>>> Southwestern Caribbean Sea…
An area of low pressure could form this weekend over the southwestern Caribbean Sea. Some slow development of this system will be possible before it moves inland over Central America by the early to middle portion of next week.
* Formation chance through 48 hours…low…near 0 percent
* Formation chance through 7 days…low…20 percent