Tropical Cyclone 13L (Lee)
Wednesday, September 6, 2023
By PDC's Senior Weather
Specialist Glenn James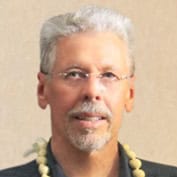 The Pacific Disaster Center's (PDC Global) Wednesday, September 6, 2023, Tropical Cyclone Activity Report…for the Atlantic Ocean, the Caribbean Sea, and the Gulf of Mexico
CURRENT TROPICAL CYCLONES:
Tropical Cyclone 13L (Lee)…is located about 1035 miles east of the Northern Leeward Islands
Atlantic Ocean

Tropical Cyclone 13L (Lee)
LEE FORECAST TO BECOME AN EXTREMELY DANGEROUS MAJOR HURRICANE BY FRIDAY…LARGE OCEAN SWELLS LIKELY TO REACH THE LESSER ANTILLES, THE VIRGIN ISLANDS, AND PUERTO RICO THROUGH THE WEEKEND
According to the NHC advisory number 7…
Lee is moving toward the west-northwest near 14 mph (22 km/h), and this motion is expected to continue through Friday. A slower motion toward the west-northwest is expected over the weekend.
Maximum sustained winds have increased to near 80 mph (130 km/h) with higher gusts. Additional strengthening is forecast, and rapid intensification is expected to begin on Thursday. Lee could become a major hurricane by early Friday.
Hurricane-force winds extend outward up to 15 miles (30 km) from the
center and tropical-storm-force winds extend outward up to 90 miles
(150 km).
HAZARDS AFFECTING LAND
SURF: Swells generated by Lee are expected to reach portions of the Lesser Antilles on Friday, and reach the British and U.S. Virgin Islands and Puerto Rico this weekend. These swells are likely to cause life-threatening surf and rip current conditions.
>>> Eastern Tropical Atlantic…
Invest 96L
A broad area of low pressure, associated with a tropical wave, is producing disorganized showers and thunderstorms over the far eastern Atlantic, which are beginning to spread over the Cabo Verde Islands.
Environmental conditions appear conducive for gradual development of this system, and a tropical depression is likely to form later this week while moving toward the west-northwest at about 15 mph over the eastern and central tropical Atlantic.
The low is expected to move across the Cabo Verde Islands overnight and early Thursday, and interests there should monitor its progress.
* Formation chance through 48 hours…medium…40 percent
* Formation chance through 7 days…high…70 percent
>>> Northeastern Atlantic (ex-Franklin)…
Shower and thunderstorm activity associated with Post-Tropical Cyclone Franklin, located a few hundred miles west-northwest of the northwestern coast of Spain, has changed little in organization today.
This system could briefly acquire some subtropical or tropical characteristics while it moves northward and then meanders northwest of Spain and Portugal overnight and on Thursday, but environmental conditions appear to become unfavorable for further development by Thursday night.
* Formation chance through 48 hours…low…30 percent
* Formation chance through 7 days…low…30 percent