Tropical Cyclone 15L (Nigel)
Tuesday, September 19, 2023
By PDC's Senior Weather
Specialist Glenn James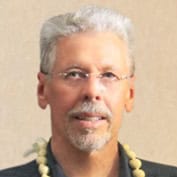 The Pacific Disaster Center's (PDC Global) Tuesday, September 19, 2023, Tropical Cyclone Activity Report…for the Atlantic Ocean, the Caribbean Sea, and the Gulf of Mexico
CURRENT TROPICAL CYCLONES:
Tropical Cyclone 15L (Nigel)…is located about 630 miles east of Bermuda
Atlantic Ocean

Tropical Cyclone 15L (Nigel)
NIGEL A LITTLE STRONGER
According to the NHC advisory number 17…
Nigel is moving toward the northwest near 13 mph (20 km/h). The hurricane is forecast to turn northward late today, and then accelerate rapidly northeastward through the rest of the week.
Maximum sustained winds have increased to near 90 mph (150 km/h) with higher gusts. Nigel could strengthen some more through early Wednesday, but weakening is likely on Thursday and Friday. Nigel is forecast to become a strong post-tropical cyclone on Friday.
Hurricane-force winds extend outward up to 45 miles (75 km) from the center and tropical-storm-force winds extend outward up to 175 miles
(280 km).
HAZARDS AFFECTING LAND
SURF: Swells generated by Nigel are expected to reach Bermuda later today. These swells are likely to cause life-threatening surf and rip current conditions.
>>> Eastern Tropical Atlantic…
A tropical wave is expected to move off the west coast of Africa by Wednesday. Environmental conditions are forecast to be conducive for gradual development of the wave thereafter, and a tropical depression is likely to form late this week or this weekend while the system moves generally westward across the eastern and central tropical Atlantic.
* Formation chance through 48 hours…low…near 0 percent
* Formation chance through 7 days…high…70 percent
>>> Western Atlantic…
A non-tropical area of low pressure is forecast to form east of the Florida peninsula late this week. This system could acquire some subtropical characteristics this weekend while it moves generally northward. Regardless of subtropical development, this low could bring gusty winds, heavy rain, and high surf conditions to portions of the coastal Carolina's into the coastal Mid-Atlantic states this weekend.
* Formation chance through 48 hours…low…near 0 percent
* Formation chance through 7 days…low…30 percent