Tropical Cyclone 16L (Ophelia) / Invest 90L
Friday, September 22, 2023
By PDC's Senior Weather
Specialist Glenn James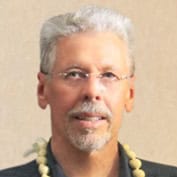 The Pacific Disaster Center's (PDC Global) Friday, September 22, 2023, Tropical Cyclone Activity Report…for the Atlantic Ocean, the Caribbean Sea, and the Gulf of Mexico
CURRENT TROPICAL CYCLONES:
Tropical Cyclone 16L Ophelia…is located about 70 miles south of Cape Lookout, North Carolina
Atlantic Ocean

Tropical Cyclone 16L (Ophelia)
CENTER OF OPHELIA JUST OFFSHORE NORTH CAROLINA…TROPICAL STORM CONDITIONS OCCURRING ALONG THE COAST OF NORTH CAROLINA AND VIRGINIA
According to the NHC advisory number 7A…
Ophelia is moving toward the north-northwest near 12 mph (19 km/h). A turn toward the north is forecast on Saturday, followed by a turn toward the northeast on Sunday. On the forecast track, the center of Ophelia will reach the coast of North Carolina early Saturday, and then move across eastern North Carolina, southeastern Virginia, and the Delmarva Peninsula Saturday and Sunday.
Maximum sustained winds are near 70 mph (110 km/h) with higher gusts. Little change in strength is forecast before landfall along the coast of North Carolina. Weakening is expected after landfall through the rest of the weekend, and Ophelia is likely to become extratropical by Saturday night.
Tropical-storm-force winds extend outward up to 310 miles (500 km) from the center. NOAA buoy 41013 at Frying Pan Shoals recently reported a sustained wind of 51 mph (83 km/h) and a gust to 71 mph (115 km/h). An observation at Poquoson River Light in Virginia reported a sustained wind of 43 mph (69 km/h) and a gust to 54 mph (87 km/h).
HAZARDS AFFECTING LAND
STORM SURGE: The combination of a dangerous storm surge and the tide will cause normally dry areas near the coast to be flooded by rising waters moving inland from the shoreline. The water could reach the following heights above ground somewhere in the indicated areas if the peak surge occurs at the time of high tide…
Neuse and Bay Rivers…3-5 ft
Pamlico and Pungo Rivers…3-5 ft
Chesapeake Bay south of Colonial Beach…2-4 ft
Surf City, NC to Chincoteague, VA…2-4 ft
Albemarle Sound…2-4 ft
South Santee River, SC to Surf City, NC…1-3 ft
Chincoteague, VA to Manasquan Inlet, NJ…1-3 ft
Upper Chesapeake Bay…1-3 ft
Delaware Bay…1-3 ft
The deepest water will occur along the immediate coast in areas of onshore winds, where the surge will be accompanied by dangerous waves. Surge-related flooding depends on the relative timing of the surge and the tidal cycle, and can vary greatly over short distances.
WIND: Tropical storm conditions are reaching portions of the North Carolina coast within the warning area and will spread northward through Saturday.
RAINFALL: The system is forecast to produce 3 to 5 inches of rainfall, with localized amounts of 7 inches across portions of eastern North Carolina and southeast Virginia from today into Saturday. Across remaining portions of the Mid-Atlantic into southern New England, 2 to 4 inches of rainfall are forecast from later today into Sunday. This rainfall may produce flash, urban, and small stream flooding impacts.
SURF: Swells generated by this system will affect much of the east coast of the United States through this weekend. These swells are likely to cause life-threatening surf and rip current conditions.
TORNADOES: A few tornadoes are possible beginning tonight through Saturday for portions of the mid-Atlantic Coast.
>>> Central Tropical Atlantic…
Invest 90L
Shower and thunderstorm activity continues in association with an area of low pressure located several hundred miles west of the Cabo Verde Islands.
A tropical depression is likely to form during the next couple of days while the system moves generally westward at 10 to 15 mph. The system is then expected to turn west-northwestward early next week as it moves over the central tropical Atlantic.
* Formation chance through 48 hours…high…80 percent
* Formation chance through 7 days…high…90 percent