By PDC's Senior Weather
Specialist Glenn James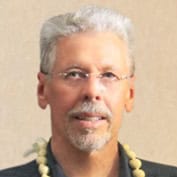 The Pacific Disaster Center's (PDC Global) Thursday, July 20, 2023, Tropical Cyclone Activity Report…for the Atlantic Ocean, the Caribbean Sea, and the Gulf of Mexico
CURRENT TROPICAL CYCLONES:
Tropical Storm Don…is located about 1005 miles west of the Azores
Tropical Storm Don
DON STRUGGLING WITH DRY AIR AS IT CONTINUES WEST-NORTHWESTWARD
According to the NHC advisory number 28…
Don is moving toward the west-northwest near 9 mph (15 km/h) and this motion is expected to continue over the next day or so. A turn to the northwest and then north is forecast over the weekend.
Maximum sustained winds are near 50 mph (85 km/h) with higher gusts. Little change in strength is forecast during the next couple of days. Weakening is forecast to begin later this weekend.

Tropical-storm-force winds extend outward up to 60 miles (95 km) from the center.
Central Tropical Atlantic:
An area of low pressure has formed within the Intertropical Convergence Zone, located several hundred miles west-southwest of the Cabo Verde Islands.
This system is also interacting with a tropical wave located farther east, and their combination is producing an elongated area of showers and thunderstorms over the eastern and central tropical Atlantic.
While environmental conditions appear only somewhat favorable due to the proximity of dry air to the north, some slow development of this system is possible through early next week, as it begins to move westward across the central tropical Atlantic.
* Formation chance through 48 hours…low…10 percent
* Formation chance through 7 days…low…30 percent