By PDC's Senior Weather
Specialist Glenn James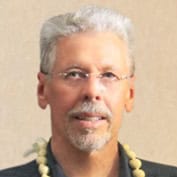 The Pacific Disaster Center's (PDC Global) Monday, July 24, 2023, Tropical Cyclone Activity Report…for the Atlantic Ocean, the Caribbean Sea, and the Gulf of Mexico
CURRENT TROPICAL CYCLONES:
There are no active tropical cyclones at the time of this writing
Near the Windward Islands…
Invest 95L
A tropical wave located just east of the Windward Islands is producing a large area of disorganized showers and thunderstorms while moving quickly westward.
Development, if any, of this system should be slow to occur during the next day or two before it moves into a region of unfavorable upper-level winds.
Even though development is unlikely, locally heavy rains and strong gusty winds are expected across portions of the Lesser Antilles during the next day or so.
* Formation chance through 48 hours…low…10 percent
* Formation chance through 7 days…low…10 percent
>>> Southwestern Atlantic…
A weak trough of low pressure is located a few hundred miles south of Bermuda.
Some gradual development of this system is possible while it moves west-northwestward towards the southeastern U.S. coast later this week and into the weekend.
* Formation chance through 48 hours…low…near 0 percent
* Formation chance through 7 days…low…20 percent