Tropical Cyclone 08L (Franklin) / Remnants of Emily / Invest 92L
Wednesday, August 23, 2023
By PDC's Senior Weather
Specialist Glenn James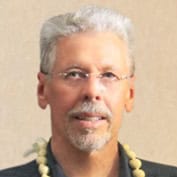 The Pacific Disaster Center's (PDC Global) Wednesday, August 23, 2023, Tropical Cyclone Activity Report…for the Atlantic Ocean, the Caribbean Sea, and the Gulf of Mexico
CURRENT TROPICAL CYCLONES:
Tropical Cyclone (Franklin)…is located about 55 miles north-northeast of Puerto Plata, Dominican Republic
Tropical Cyclone 09L (Franklin)
FRANKLIN SLOWLY STRENGTHENING…
…HEAVY RAINS STILL AFFECTING PORTIONS OF THE DOMINICAN REPUBLIC
According to the NHC Advisory number 14A…
Franklin is moving toward the north-northeast near 13 mph (20 km/h). A turn to the northeast and then east-northeast with a decrease in forward speed is forecast during the next couple of days. On the forecast track, the center of Franklin will continue to move farther away from the Dominican Republic and over the southwestern Atlantic into the weekend.
Maximum sustained winds have increased to near 50 mph (85 km/h) with higher gusts. Gradual strengthening is forecast during the next several days, and Franklin could be near hurricane strength by Saturday.
Tropical-storm-force winds extend outward up to 90 miles (150 km), primarily east of the center.
HAZARDS AFFECTING LAND
RAINFALL: Franklin is expected to produce the following rainfall totals through Thursday:
Dominican Republic: 6 to 12 inches, with locally higher amounts around 16 inches, mainly across western and central portions.
Haiti: 2 to 4 inches, with locally higher amounts near 8 inches, mainly across eastern portions.
Turks and Caicos: 1 to 3 inches, mainly across the eastern islands.
Puerto Rico: Up to an inch, mainly across western portions.
WIND: Tropical storm conditions are occurring over portions of the Dominican Republic, and are expected to spread northward to the Turks and Caicos Islands this evening.
STORM SURGE: Minor coastal flooding is possible along the coast of Hispaniola in areas of onshore winds that begin subsiding this evening.
>>> Central Subtropical Atlantic:
Remnants of Emily…
An area of low pressure located about 1000 miles east-southeast of Bermuda (the remnants of former Tropical Storm Emily) continues to produce a large area of disorganized showers and thunderstorms.
Upper-level winds are forecast to become more conducive for development by tomorrow, and this system is likely to regenerate into a tropical storm by Friday while the system moves northward over the subtropical central Atlantic.
* Formation chance through 48 hours…high…70 percent
* Formation chance through 7 days…high…70 percent
>>> Eastern Tropical Atlantic…
Invest 92L
Disorganized showers and thunderstorms continue in association with an area of low pressure located several hundred miles west of the Cabo Verde Islands.
This system's circulation has become better defined since yesterday, despite marginal environmental conditions, and further slow development is possible.
The low has the potential to become a tropical depression by the weekend while the system moves west-northwestward to northwestward into the central tropical Atlantic.
* Formation chance through 48 hours…low…20 percent
* Formation chance through 7 days…medium…40 percent
Northwestern Caribbean Sea
An area of low pressure could form in a couple of days over the northwestern Caribbean Sea.
Some slow development of this system is possible over the weekend and early next week while it moves slowly northward across the eastern Gulf of Mexico.
* Formation chance through 48 hours…low…near 0 percent
* Formation chance through 7 days…low…20 percent