By PDC's Senior Weather
Specialist Glenn James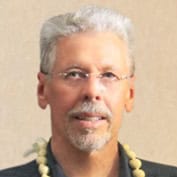 The Pacific Disaster Center's (PDC Global) Tuesday, July 18, 2023, Tropical Cyclone Activity Report…for the Atlantic Ocean, the Caribbean Sea, and the Gulf of Mexico
CURRENT TROPICAL CYCLONES:
Tropical Storm Don…is located about 710 miles west-southwest of the Azores
Tropical Storm Don
DON HALFWAY THROUGH A LARGE TRACK LOOP IN THE CENTRAL ATLANTIC
According to the NHC advisory number 19…
Don is moving toward the south near 7 mph (11 km/h). The storm should slow down and turn southwestward on Wednesday, turn westward on Thursday and northwestward on Friday with an increase in forward speed.
Maximum sustained winds remain near 40 mph (65 km/h) with higher gusts. Little change in strength is forecast during the next day or so, followed by a gradual increase in strength in a couple of days.
Tropical-storm-force winds extend outward up to 80 miles (130 km) from the center.
.