By PDC's Senior Weather
Specialist Glenn James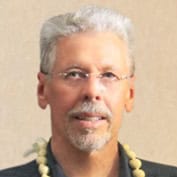 The Pacific Disaster Center's (PDC Global) Sunday, June 18, 2023, Tropical Cyclone Activity Report…for the Atlantic Ocean, the Caribbean Sea, and the Gulf of Mexico
CURRENT TROPICAL CYCLONES:
There are no Tropical Cyclones
Central Tropical Atlantic:
Invest 92L
Showers and thunderstorms continue to become better organized in association with a broad area of low pressure located several hundred miles west-southwest of the Cabo Verde Islands. Environmental conditions appear conducive for additional development, and a tropical depression or tropical storm is expected to form later today or tonight. This system is forecast to move generally westward at 15 to 20 mph across the central tropical Atlantic through the middle part of this week.
* Formation chance through 48 hours…high…90 percent
* Formation chance through 7 days…high…90 percent
Eastern Tropical Atlantic:
An area of disorganized showers and thunderstorms located several hundred miles south of the Cabo Verde Islands is associated with a tropical wave. Some gradual development of this system is possible through the middle and latter parts of this week as it moves westward at 10 to 15 mph across the eastern and central tropical Atlantic.
* Formation chance through 48 hours…low…20 percent
* Formation chance through 7 days…low…30 percent