Tropical Cyclone 03L (Bret) / Invest 93L
By PDC's Senior Weather
Specialist Glenn James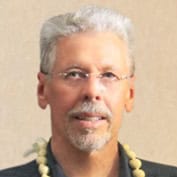 The Pacific Disaster Center's (PDC Global) Wednesday, June 21, 2023, Tropical Cyclone Activity Report…for the Atlantic Ocean, the Caribbean Sea, and the Gulf of Mexico
CURRENT TROPICAL CYCLONES:
Tropical Cyclone 03L (Bret)…is located about 290 miles east of Barbados
Tropical Cyclone 03L (Bret)
TROPICAL STORM WARNING ISSUED FOR DOMINICA…STRONG WINDS AND HEAVY RAINFALL FORECAST OVER PORTIONS OF THE LESSER ANTILLES BEGINNING ON THURSDAY
According to the NHC advisory number 11
Bret is moving toward the west near 16 mph (26 km/h), and this general motion with an increase in forward speed is expected over the next few days. On the forecast track, the center of Bret is expected to approach the Lesser Antilles on Thursday, move across the Lesser Antilles late Thursday and Thursday night, and then move westward across the eastern and central Caribbean Sea Friday and Saturday.
Maximum sustained winds are near 65 mph (100 km/h) with higher gusts. Little change in strength is forecast during the next day or so while Bret approaches the Lesser Antilles.
Weakening is anticipated to begin Thursday night or Friday after Bret passes the Lesser Antilles, and the system is likely to dissipate over the central Caribbean Sea by Saturday.
HAZARDS AFFECTING LAND
Wind: Tropical storm conditions are expected within the warning area and possible within the watch areas late Thursday and Thursday night.
Rainfall: Through Saturday, storm total rainfall amounts of 3 to 6 inches with maximum amounts of 10 inches are possible across portions of the Lesser Antilles from Guadeloupe south to St. Vincent and the Grenadines, including Barbados. The heavy rainfall could lead to flash flooding, especially across areas of higher terrain. Urban flooding is also possible.
Surf: Swells generated by Bret are expected to begin affecting portions of the Lesser Antilles on Thursday. These swells are likely to cause life-threatening surf and rip current conditions.
Central Tropical Atlantic:
Invest 93L
Showers and thunderstorms continue to show signs of organization in association with the area of low pressure located about midway between the west coast of Africa and the Lesser Antilles, and environmental conditions appear conducive for further development.
Therefore, a tropical depression will likely form during the next day or so while the system moves westward to west-northwestward at 10 to 15 mph across the central tropical Atlantic through the early part of the weekend.
* Formation chance through 48 hours…high…80 percent
* Formation chance through 7 days…high…90 percent