Remnants of Tropical Cyclone 18E (Otis) /Tropical Cyclone 01P (Lola) / Invest 92E
Wednesday, October 25, 2023
By PDC's Senior Weather
Specialist Glenn James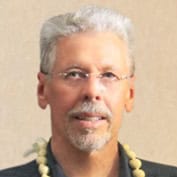 The Pacific Disaster Center's (PDC Global) Wednesday, October 25, 2023, Tropical Cyclone Activity Report…for the Pacific Ocean, the Indian Ocean, and adjacent Seas
Current Tropical Cyclones:
Remnants of Tropical Cyclone 18E (Otis) …is located approximately 165 miles north-northwest of Acapulco, Mexico – Last Advisory
Tropical Cyclone 01P (Lola) …is located approximately 134 NM west of Port Vila, Vanuatu
Northeast Pacific Ocean:
Remnants of Tropical Cyclone 18E (Otis) – Last Advisory

OTIS DISSIPATES INLAND OVER SOUTHERN MEXICO
According to the NHC advisory number 15…
The remnants are moving toward the north-northwest near 10 mph (17 km/h) and this general motion is expected to continue tonight.
Maximum sustained winds are near 35 mph (55 km/h) with higher gusts.
>>> South of Central America and Mexico…
Invest 92E
A broad area of low pressure is located a little over one hundred miles south of the southern coast of Central America. Environmental conditions appear to be conducive for development of this system, and a tropical depression is likely to form by this weekend while the low moves slowly west-northwestward to northwestward.
* Formation chance through 48 hours…medium…50 percent
* Formation chance through 5 days…high…70 percent
>>> Southwestern East Pacific…
An area of low pressure located several hundred miles southwest of the southern tip of the Baja California peninsula is producing limited shower activity. Environmental conditions are marginally conducive for some slow development of this system during the next several days while the low meanders over the southwestern East Pacific.
* Formation chance through 48 hours…low…near 0 percent
* Formation chance through 5 days…low…20 percent
Central North Pacific:
There are no tropical cyclones, nor any areas of disturbed weather under investigation by the CPHC at the time of this writing.
Western Pacific, Indian Ocean and adjacent Seas:
Southwestern Pacific
Tropical Cyclone 01P (Lola)
According to the JTWC warning number 17…sustained winds were 50 knots, with gusts to 65 knots
Based on the most recent shortwave infrared (swir) imagery, it would appear that the long-anticipated decoupling of tropical cyclone 01P (Lola) has occurred with a vengeance, faster than originally thought. Animated swir and visible satellite imagery shows a very weak and ragged low level circulation center (llc) to the southwest of Malekula Island and a persistent area of convection displaced over 100 NM to the east.
Most of the agency position fixes are tracking the convection and not the exposed llcc but analysis of earlier microwave imagery suggests that the llcc was already starting to split off from the upper-level vortex.
TC 01P has just undergone an extremely rapid vortex decoupling event, with the llcc becoming completely exposed and devoid of convection in just less than 12 hours. The vortex is under the steering influence of the mid-latitude anticyclone far to the southeast and will track southwest for the next 12 to 18 hours. The track shifts southward towards New Caledonia after 24 hours as the ridge reorients ahead of an approaching mid-latitude cyclone moving off Australia.
Having already decimated the vortex, shear is expected to increase even more over the duration of the forecast period, dry air will continue to flood in from the west and sea surface temperatures will continue to drop precipitously as the system moves poleward. As a result, the system will continue to rapidly weaken and is now forecast to weaken below warning threshold within the next 36 hours at most, as it approaches New Caledonia.