Tropical Cyclone 19E (Pilar) / Invest 93E
Tuesday, October 31, 2023
By PDC's Senior Weather
Specialist Glenn James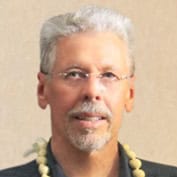 The Pacific Disaster Center's (PDC Global) Tuesday, October 31, 2023, Tropical Cyclone Activity Report…for the Pacific Ocean, the Indian Ocean, and adjacent Seas
Current Tropical Cyclones:
Tropical Cyclone 19E (Pilar)…located about 125 miles south of San Salvador, El Salvador

Northeast Pacific Ocean:
Tropical Cyclone 19E (Pilar)
PILAR DRIFTING NORTHWARD BUT FORECAST TO BEGIN MOVING WESTWARD TOMORROW…HEAVY RAINFALL AND FLOODING ONGOING FOR PORTIONS OF CENTRAL
AMERICA
According to the NHC advisory number 14
Pilar is drifting toward the north near 2 mph (4 km/h). Beginning tomorrow into Thursday, Pilar is forecast to start moving westward to west-southwestward. On the forecast track, the storm may remain in close proximity to coastal Central America into tomorrow, but Pilar's core is forecast to remain offshore.
Maximum sustained winds have increased to near 60 mph (95 km/h) with higher gusts. Little change in strength is anticipated over the next day or so, followed by gradual weakening.
Tropical-storm-force winds extend outward up to 90 miles (150 km) from the center.
HAZARDS AFFECTING LAND
RAINFALL: Pilar is expected to produce storm total rainfall of 5 to 10 inches, with local amounts to 15 inches, over portions of Central America from El Salvador southward to Costa Rica through Wednesday. This rainfall will produce flash and urban flooding, along with mudslides in areas of higher terrain.
SURF: Swells generated by Pilar are expected to continue affecting the Pacific coast of Central America during the next few days. These swells are likely to cause life-threatening surf and rip current conditions.
WIND: Tropical storm conditions could begin in the Tropical Storm Watch area during the next or two.
>>> Southwestern East Pacific…
Invest 93E
Disorganized showers and thunderstorms located about 800 miles south-southwest of the southern tip of the Baja California peninsula are associated with an elongated area of low pressure.
This system has changed little in organization since earlier today, and
environmental conditions are forecast to become increasingly unfavorable for development during the next day or two while the low drifts generally northward.
* Formation chance through 48 hours…low…10 percent
* Formation chance through 5 days…low…10 percent
Central North Pacific:
There are no tropical cyclones, nor any areas of disturbed weather under investigation by the CPHC at the time of this writing.
Western Pacific, Indian Ocean and adjacent Seas:
There are no tropical cyclones, nor any areas of disturbed weather under investigation by the JTWC at the time of this writing.