CURRENT TROPICAL CYCLONES
Tropical Cyclone 13W (Noul)

…is located approximately 38 NM north-northwest of Da Nang, Vietnam
Northeast Pacific
Here's the link to the
National Hurricane Center
(NHC)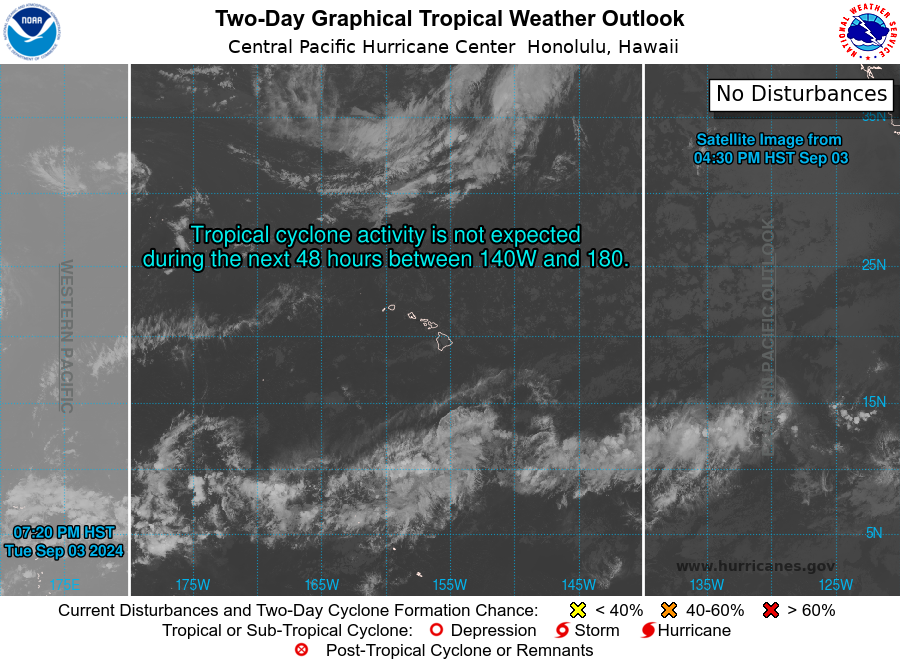 Invest 93C
Here's what the
computer models
are showing Showers and thunderstorms associated with an elongated area of low pressure around 530 miles south-southwest of Hilo, Hawaii, have become disorganized through the day.  Environmental conditions will become increasingly hostile for development as the system moves west-northwestward at 10 to 15 mph. * Formation chance through 48 hours…
low…20 percent
* Formation chance through 5 days…
low…20 percent
Here's a link to the
Central Pacific Hurricane Center
(CPHC)
Western North Pacific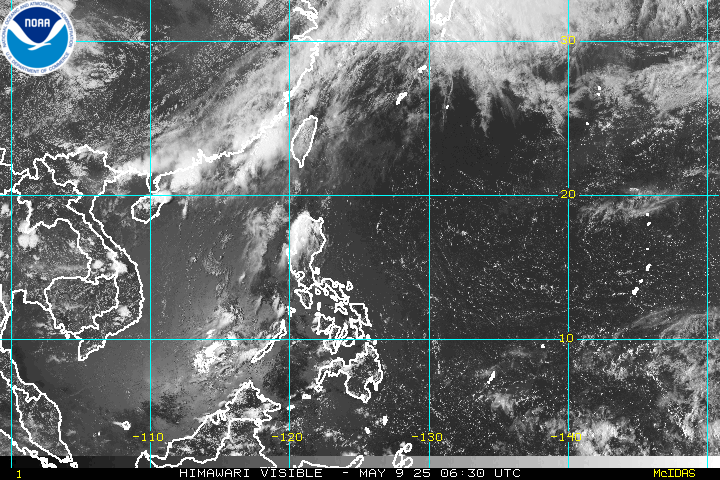 Tropical Cyclone 13W (Noul)
Here's what the
computer models
show According to the JTWC, environmental analysis indicates persistent 25-30 knot northeasterly wind shear being offset by robust equatorward outflow, warm sea surface temperatures…maintaining an overall marginal environment for development. Throughout the forecast period, TS 13 will track generally westward. The very warm waters of the South China Sea and continued excellent equatorward outflow should allow the storm to intensify to a peak of 50 knots by 12 hours…despite strong wind shear. After 12 hours, land interaction and persistent wind shear will begin to weaken the system as it makes landfall near Hue, Vietnam around the 18 hour point. Tracking further inland, TS 13W will steadily weaken due to the mountainous terrain, with full dissipation over land expected by 48 hours.
South Pacific
Satellite image of this area
North Indian Ocean
Satellite image of this area
South Indian Ocean
Satellite image of this area
Arabian Sea
Satellite image of this area
Here's a link to the
Joint Typhoon Warning Center
(JTWC) For real-time information on current disasters download PDC's free
Disaster Alert
mobile app available for your
iOS
or
Android
wwwices today! Also be sure to monitor PDC on
Twitter
,
Facebook
, and by accessing the web-accessible
Disaster Alert
from your computer, phone, or tablet.