CURRENT TROPICAL CYCLONES
Tropical Cyclone 12W…is located approximately 237 NM south-southwest of Yokosuka, Japan – Final Warning
Northeast Pacific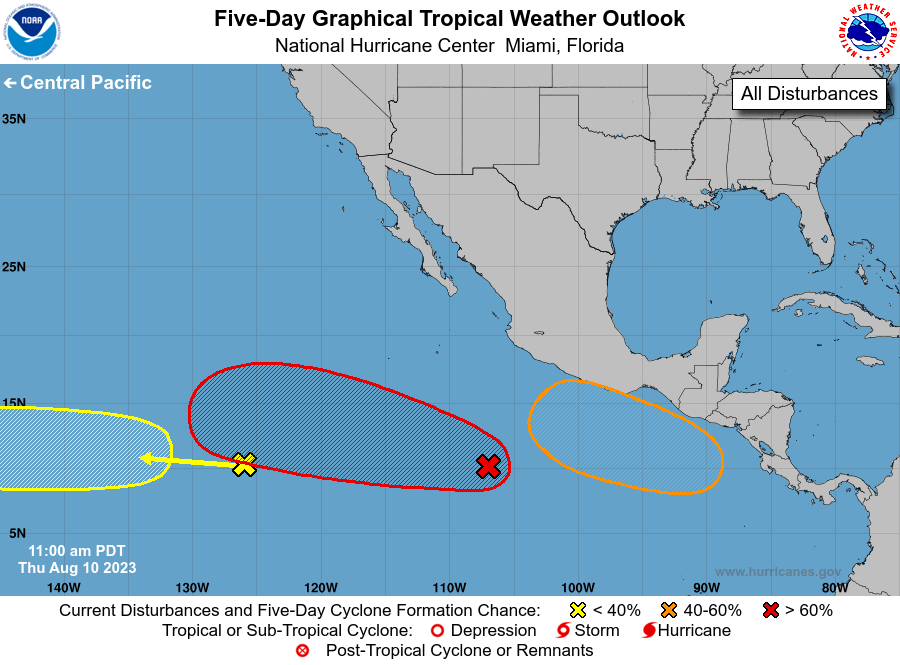 An area of low pressure located a little more than 600 miles southwest of the southern tip of the Baja California is producing disorganized showers and thunderstorms. Some slight development of this system is possible during the next day or two before it interacts with, and is possibly absorbed by, a larger weather disturbance to its east-southeast. * Formation chance through 48 hours…
low…20 percent
* Formation chance through 5 days..
.low…20 percent
>>> 
Another area of low pressure is located several hundred miles south-southwest of the coast of southwestern Mexico. This system is producing a large area of disorganized showers and thunderstorms well to the west of the center of the the low. Environmental conditions appear conducive for development, and a tropical depression is likely to form over the weekend or early next week while the system moves west-northwestward at 10 to 15 mph away from the coast of Mexico. * Formation chance through 48 hours…
high…70 percent
* Formation chance through 5 days…
high…80 percent
Here's the link to the
National Hurricane Center
(NHC)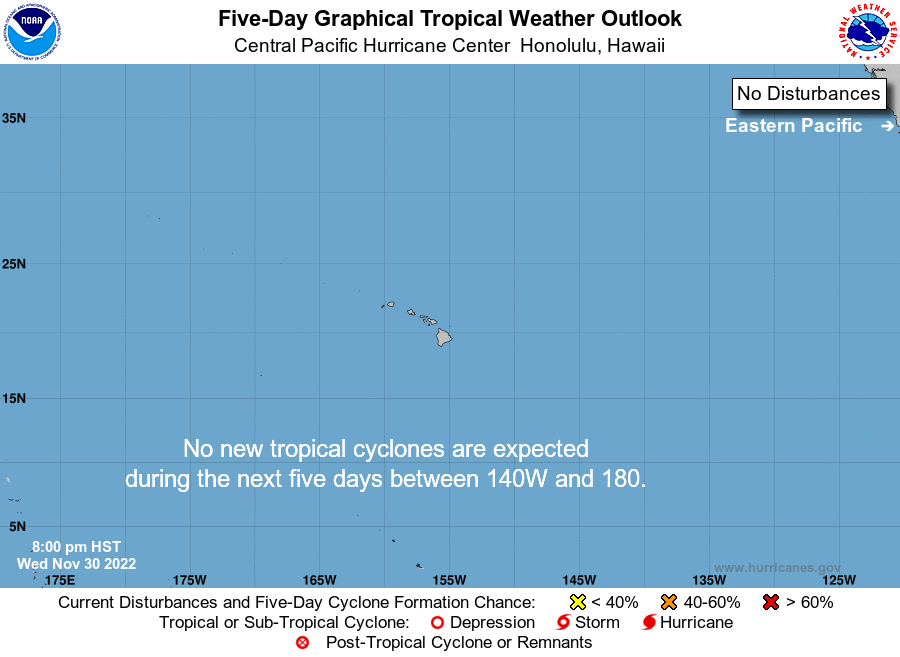 Western North Pacific
Tropical Cyclone 12W – Final Warning
Here's what the
computer models
show According to the JTWC, outflow from this system is currently being enhanced as it taps into the mid-latitude flow to the north, however, high 20 knot southwesterly wind shear is limiting the potential for significant development…while sea surface temperatures are favorably warm.
TC 12W is forecast to become fully extra-tropical by 36 hours, as it interacts with the mid-latitude flow. Additional intensification should remain limited due to the high wind shear, although forecast intensity is increased to 30 knots…although some models suggest intensification to tropical storm status as a possibility.