CURRENT TROPICAL CYCLONES
Tropical Cyclone 23W (Atsani)

…is located approximately 289 NM east of Hong Kong, China
Northeast Pacific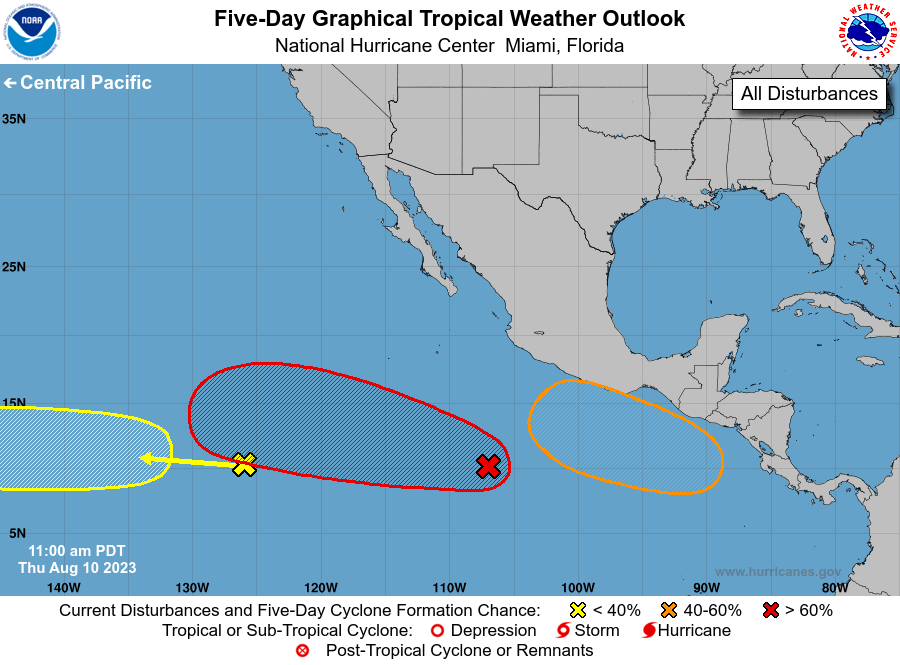 Here's a link to the
National Hurricane Center
(NHC)
Central Pacific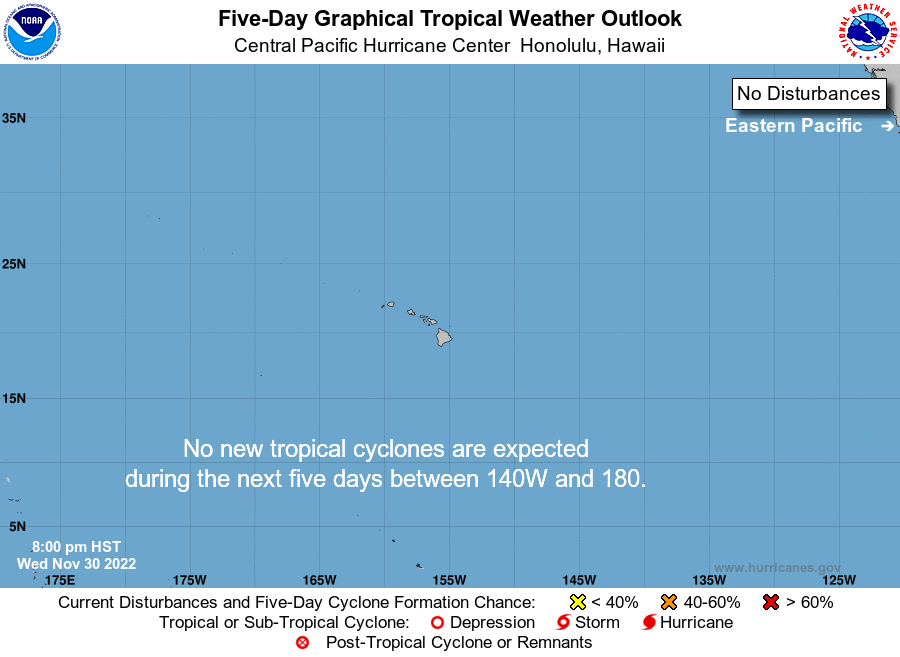 Western North Pacific
Tropical Cyclone 23W (Atsani)
Here's what the
computer models
show According to the JTWC, low 10-15 knot wind shear, warm sea surface temperatures, and poleward outflow are contributing to an overall favorable environment.
TS 23W is expected to track west-northwestward through 12 hours…then turning west-southwestward. On this track the system will begin to weaken as it encounters increasing 20-30 knot wind shear, and cooling sea surface temperatures, steadily weakening until dissipation in around 72 hours…if not sooner. Afterwards, increasing wind shear will begin to impact the system causing it to begin to gradually weaken. After 36 hours, the system is expected to turn to a west-southwestward track. The storm will then shift to a southwestward track after 48 hours, where it will continue to weaken to 25 knots by 72 hours.
There's a tropical disturbance being referred to as
Invest 92W
, which is located approximately 174 NM northeast of Palau, FSM Here's what the
computer models
are showing According to the JTWC, the system is in an environment that is conducive for further development, with warm sea surface temperatures, and divergence aloft offset by moderate 10-20 knot wind shear. Global models generally agree that Invest 92W will continue to track northwestward as it consolidates and strengthens. Maximum sustained surface winds are estimated at 15-20 knots. The potential for the development of a significant tropical cyclone within the next 24 hours is
low
.