CURRENT TROPICAL CYCLONES: 
Post-Tropical Cyclone 20L (Teddy)…is located 190 miles south of Halifax, Nova Scotia – Last Advisory
Post-Tropical Cyclone 22L (Beta)

…is located 40 miles west-southwest of Galveston, Texas
Post-Tropical Cyclone 17L (Paulette)…is located 445 miles east-southeast of the Azores – Last Advisory
Atlantic Ocean: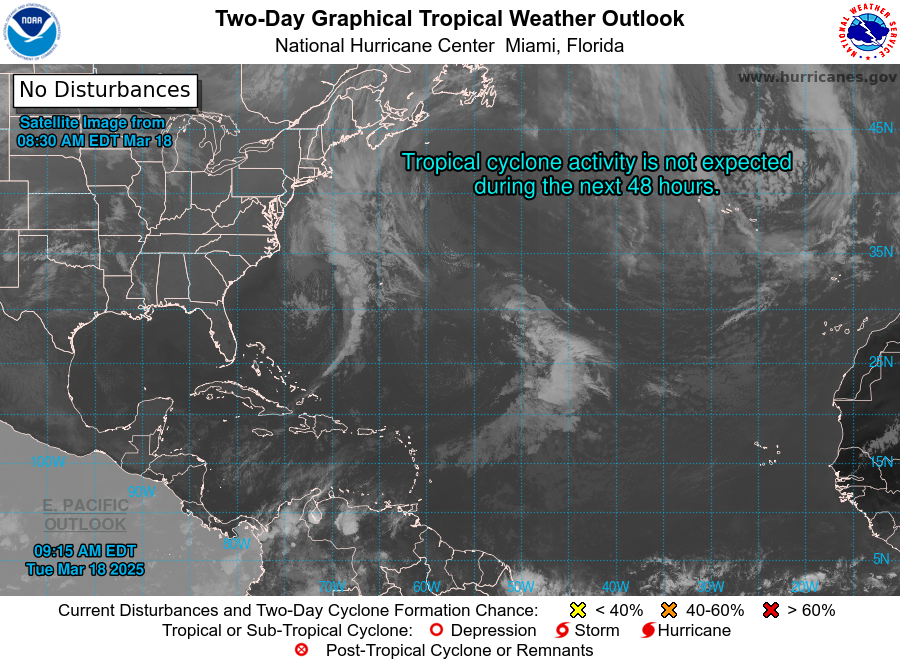 Post-Tropical Cyclone Paulette – Last Advisory
What the
computer models
show According to the NHC
Advisory 44
…The post-tropical cyclone is moving toward the east near 12 mph (19 km/h). An eastward to east-northeastward motion is forecast through midday Wednesday. A decrease in the forward motion along with turns to the southeast then south are expected late Wednesday through Thursday. A west-southwestward motion is forecast to begin by late this week. Maximum sustained winds are near 40 mph (65 km/h) with higher gusts. Slow weakening is forecast, and the post-tropical cyclone is expected to become a remnant low by Wednesday morning. Tropical-storm-force winds extend outward up to 60 miles (95 km) from the center.
Post-Tropical Cyclone 20L (Teddy) – Last Advisory
According to the NHC
Advisory 43
…Teddy is moving toward the north near 16 mph (26 km/h), and a turn toward the north-northeast is expected by early Wednesday. On the forecast track, the center will move over eastern Nova Scotia on Wednesday, and then near or over Newfoundland by Wednesday night, and be east of Labrador on Thursday. Maximum sustained winds are near 90 mph (150 km/h) with higher gusts. Although some weakening is likely tonight and Wednesday, Teddy should be a strong post-tropical cyclone when it moves near and over Nova Scotia. Teddy is an extremely large hurricane. Hurricane-force winds extend outward up to 125 miles (205 km) from the center and tropical-storm-force winds extend outward up to 540 miles (870 km). Buoy 44150, located about 90 n mi north of the center, recently reported a significant wave height of 42 ft (13 m). Here's a
satellite image
of the Atlantic Ocean
Caribbean: 
WSI
satellite image
of the Caribbean Sea
Gulf of Mexico: 
Post-Tropical Cyclone 22L (Beta)
Post-Tropical Cyclone 22L (Beta)
What the
computer models
show According to the NHC
Advisory 22
…The post-tropical cyclone is moving toward the northeast near 8 mph (13 km/h) and this motion is expected to continue through the next 48 hours. Maximum sustained winds are near 30 mph (45 km/h) with higher gusts. Little change in strength or slow weakening is forecast during the next 48 hours. Latest
satellite image
of the Caribbean Sea and the Gulf of Mexico