CURRENT TROPICAL CYCLONES
There are no active tropical cyclones at the time of this writing
Northeast Pacific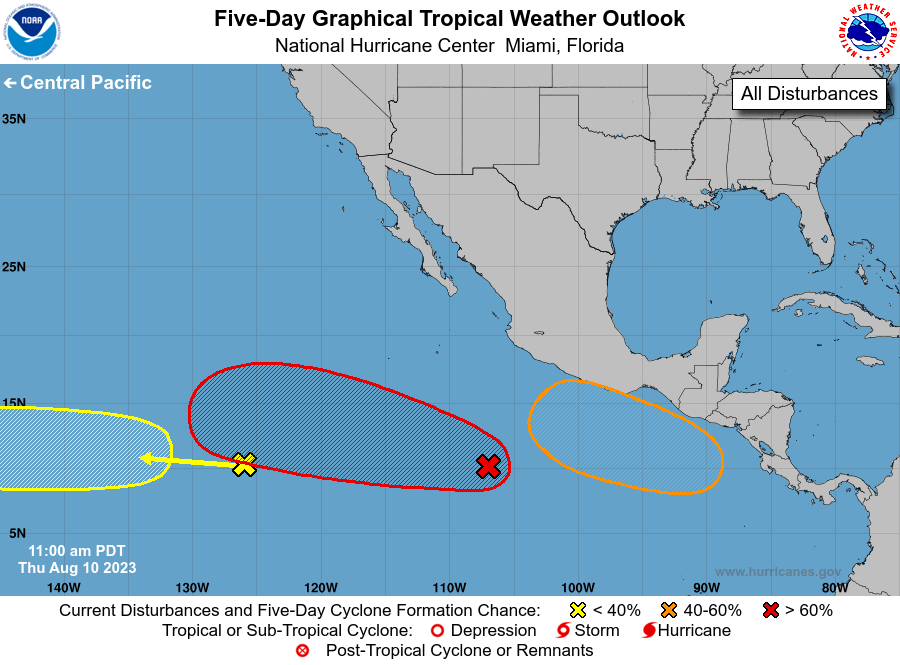 An elongated area of low pressure located more than 400 miles southwest of the southern tip of the Baja California peninsula is producing limited shower activity.
Environmental conditions are expected to be only marginally conducive for some development of this system during the next several days while it moves slowly westward.
* Formation chance through 48 hours…low…10 percent
* Formation chance through 5 days...low…20 percent
>>> A tropical wave is producing a large area of disturbed weather that extends several hundred miles south and southwest of the coast of southern Mexico.
Gradual development of this system is possible through this weekend and into early next week while it moves west-northwestward away from the coast of Mexico.
* Formation chance through 48 hours…low…near 0 percent
* Formation chance through 5 days…low…20 percent
Here's the link to the National Hurricane Center (NHC)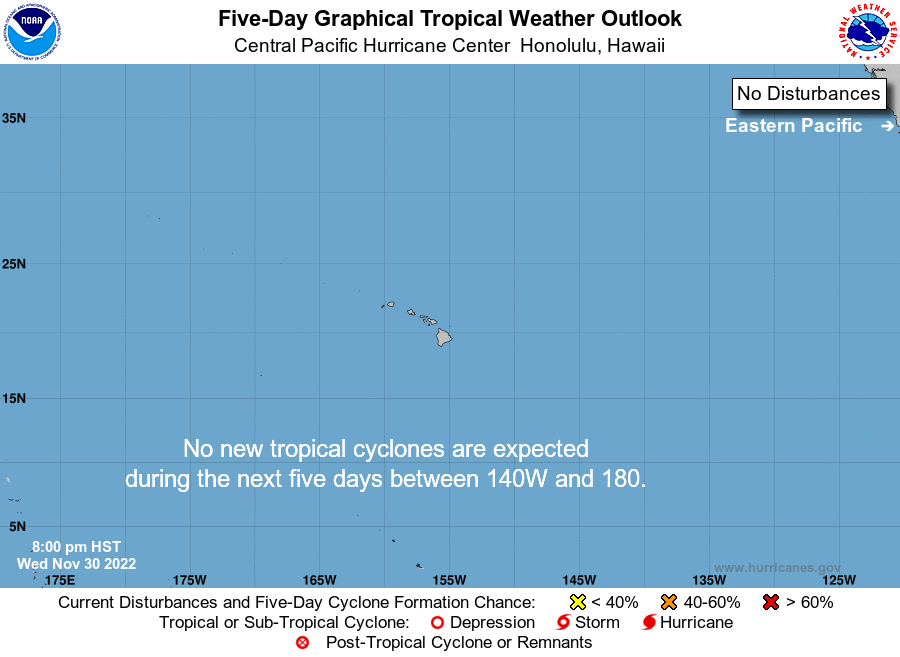 Western North Pacific