CURRENT TROPICAL CYCLONES
Tropical Cyclone 15W

…located approximately 447 NM west of Wake Island
Northeast Pacific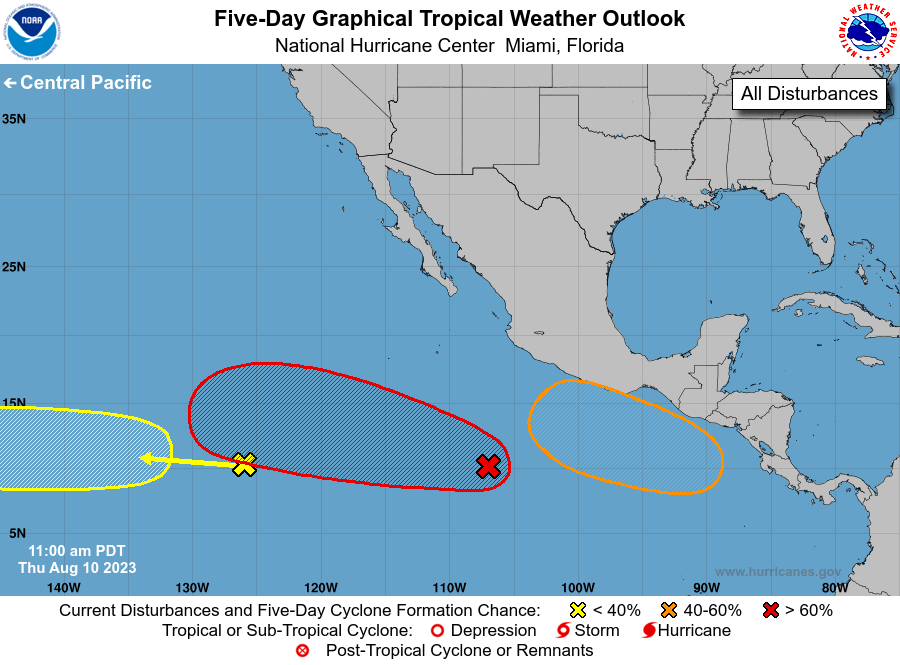 An area of low pressure is expected to form south or southwest of the southwestern coast of Mexico in a few days.
Some gradual development will be possible through the middle of next week and a tropical depression could form while the system moves generally west-northwestward, well off the coast of Mexico.
* Formation chance through 48 hours…low…near 0 percent
* Formation chance through 5 days…medium…50 percent
Here's the link to the National Hurricane Center (NHC)
Central Pacific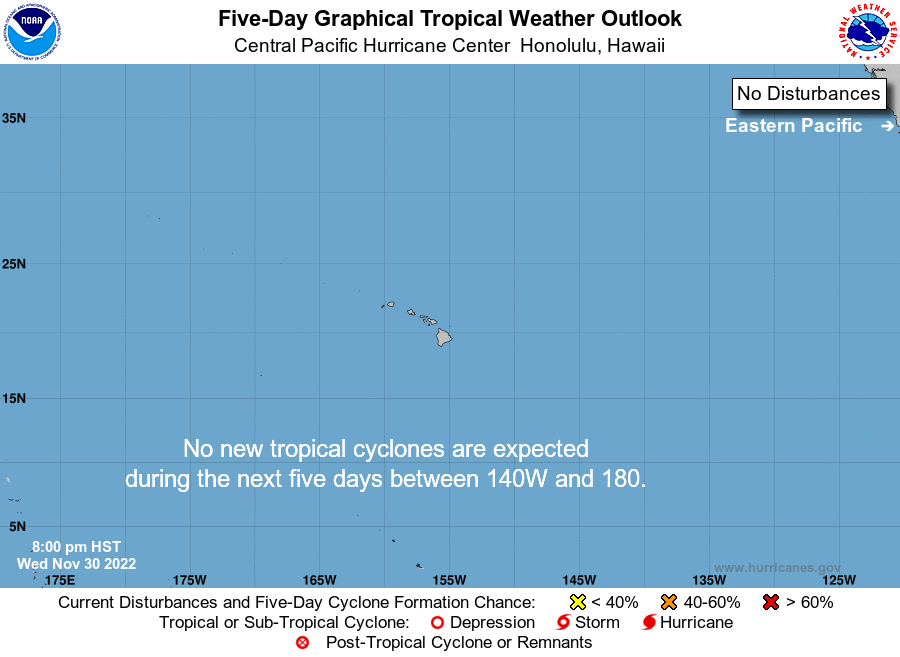 Here's a link to the Central Pacific Hurricane Center (CPHC)
Western North Pacific
Tropical Cyclone 15W 

Here's what the computer models show
According to the JTWC, TD 15W is experiencing low to moderate 15-20 knot wind shear and warm sea surface temperatures. TD 15 is tracking northwestward, and is forecast to track north-northwestward through 36 hours as it steadily intensifies.
The system will begin to turn to a generally northward track through 48 hours, and then recurve north-northeastward through 72 hours. Through this recurve, the system should steadily intensify to 75 knots by 72 hours, due to continued low wind shear and warm sea surface temperatures.
After 72 hours, increasing wind shear and cooler sea surface temperatures will cause the storm to steadily weaken through the remainder of the forecast period.