CURRENT TROPICAL CYCLONES
Tropical Cyclone 13W (Noul)

…is located approximately 174 NM west of Da Nang, Vietnam –

Final Warning

Northeast Pacific
An area of disturbed weather extends several hundred miles south of the coast of southwestern Mexico. A broad area of low pressure is expected to form from this disturbance in a couple of days, and gradual development of the low is possible during the early to middle part of next week while it moves generally west-northwestward away from the coast of Mexico at 5 to 10 mph.
* Formation chance through 48 hours…low…near 0 percent
* Formation chance through 5 days…low…30 percent
Here's the link to the National Hurricane Center (NHC)
Here's a link to the Central Pacific Hurricane Center (CPHC)
Western North Pacific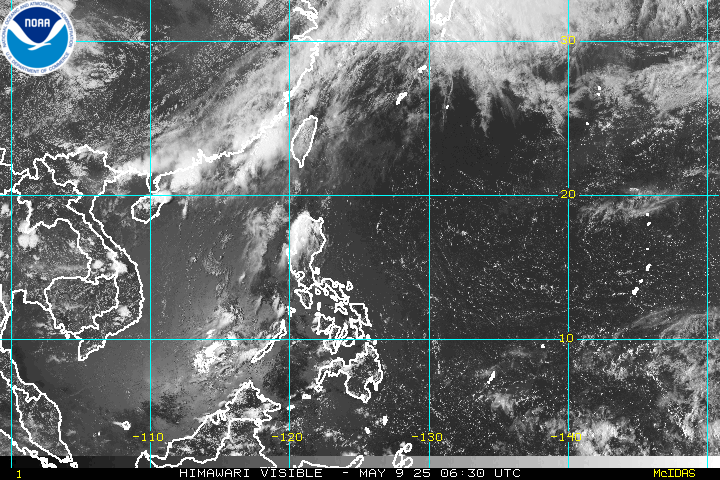 Tropical Cyclone 13W (Noul) – Final Warning
Here's what the computer models show
According to the JTWC, despite robust equatorward outflow, TS 13W is tracking through an unfavorable environment, characterized by 20-30 knot northeasterly wind shear and over mountainous terrain.
These adverse conditions will lead the storm to steadily weaken as it tracks westward under the steering influence of a subtropical ridge of high pressure to the north.
The system is forecast to dissipate over land by 24 hours.
South Pacific
North Indian Ocean
South Indian Ocean
Arabian Sea
Here's a link to the Joint Typhoon Warning Center (JTWC)
For real-time information on current disasters download PDC's free Disaster Alert mobile app available for your iOS or Android wwwices today! Also be sure to monitor PDC on Twitter, Facebook, and by accessing the web-accessible Disaster Alert from your computer, phone, or tablet.