CURRENT TROPICAL CYCLONES
Post-Tropical Cyclone 16E (Karina)…is located about 960 miles west of the southern tip of Baja California – Last Advisory

Tropical Cyclone 13W (Noul)

…is located approximately 363 NM east-southeast of Da Nang, Vietnam



Northeast Pacific
Post-Tropical Cyclone 16E (Karina) – Last Advisory

Here's what the computer models are showing
According to the NHC Advisory 17…The post-tropical cyclone is moving toward the northwest near 8 mph (13 km/h). A westward motion is expected on Thursday and Friday, with little change in forward speed. Maximum sustained winds are near 35 mph (55 km/h) with higher gusts. Gradual weakening is anticipated, and the remnant low will likely dissipate in a couple of days.
Here's the link to the National Hurricane Center (NHC)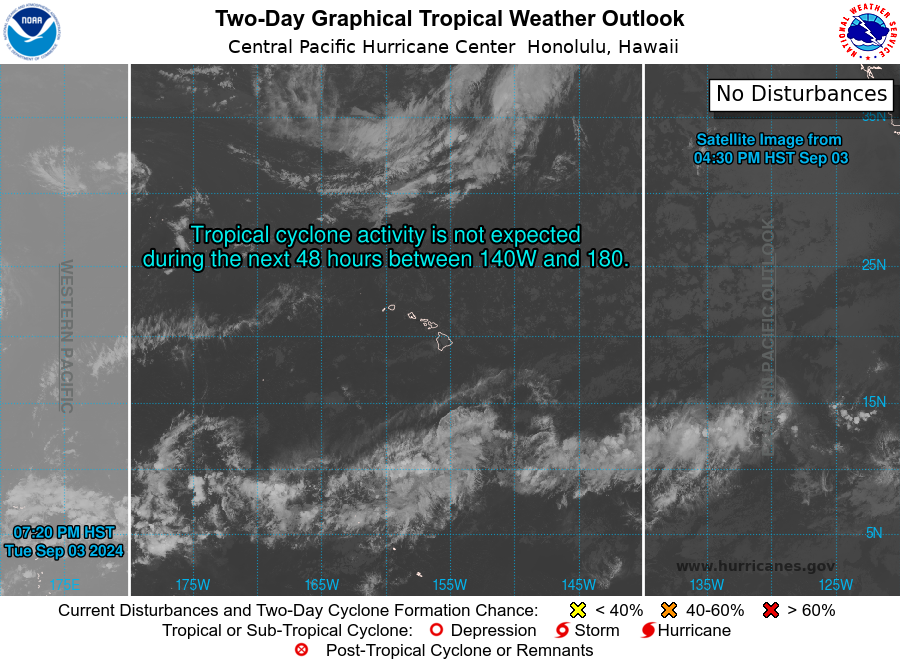 Invest 93C
An area of low pressure located around 550 miles south of Hilo, Hawaii, continues to produce disorganized showers and thunderstorms. Environmental conditions will remain somewhat conducive for development during the next day or so as the system moves northwestward at around 10 mph.
* Formation chance through 48 hours…low…30 percent
* Formation chance through 5 days…low…30 percent
Western North Pacific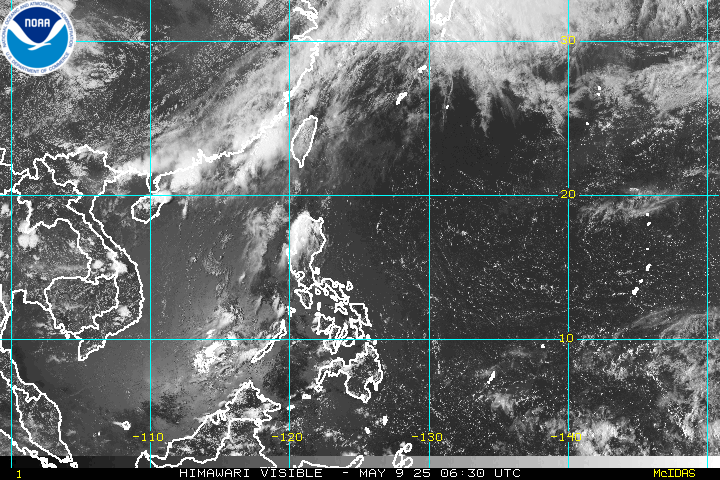 Tropical Cyclone 13W (Noul)
Here's what the computer models show
According to the JTWC, the storm is moving through an environment that is marginally favorable for further development, with very warm sea surface temperatures and sufficient equatorward and westward outflow aloft, offset by moderate to high 15-25 knot wind shear.
Upper level convergence due to the deep easterly flow aloft also continues to stifle poleward outflow and limit intensification…despite the conducive sea surface temperatures.
TS Noul will continue to track generally west-northwest, as it transverses over the very warm waters of the South China Sea, and will continue to intensify despite continued moderate to high wind shear, as a result of the warm sea surface…reaching a maximum intensity of 65 knots by 36 hours.
Shortly after 36 hours the system will make landfall near Hue, Vietnam. After landfall the system will begin to weaken due to interaction with the underlying terrain. As Noul moves deeper into the Indochina Peninsula and into Laos, it will begin to dissipate over land and weaken to 45 knots by 48 hours…with dissipation by 72 hours.