CURRENT TROPICAL CYCLONES
Tropical Cyclone 01S (Alicia)

…is located approximately 571 NM south of Diego Garcia



Northeast Pacific
Here's what the computer models are showing…for what's being referred to as Invest 98E
Showers and thunderstorms continue to become better organized in association with a broad area of low pressure located several hundred miles southwest of the coast of southern Mexico.
Although environmental conditions are only somewhat conducive for development, a short-lived tropical depression could still form within the next couple of days as the low moves west-northwestward or northwestward at about 10 mph, away from the coast of Mexico.
By midweek, conditions are forecast to become increasingly unfavorable for further development.
* Formation chance through 48 hours…medium…50 percent
* Formation chance through 5 days…medium…50 percent
Here's a link to the National Hurricane Center (NHC)
Central Pacific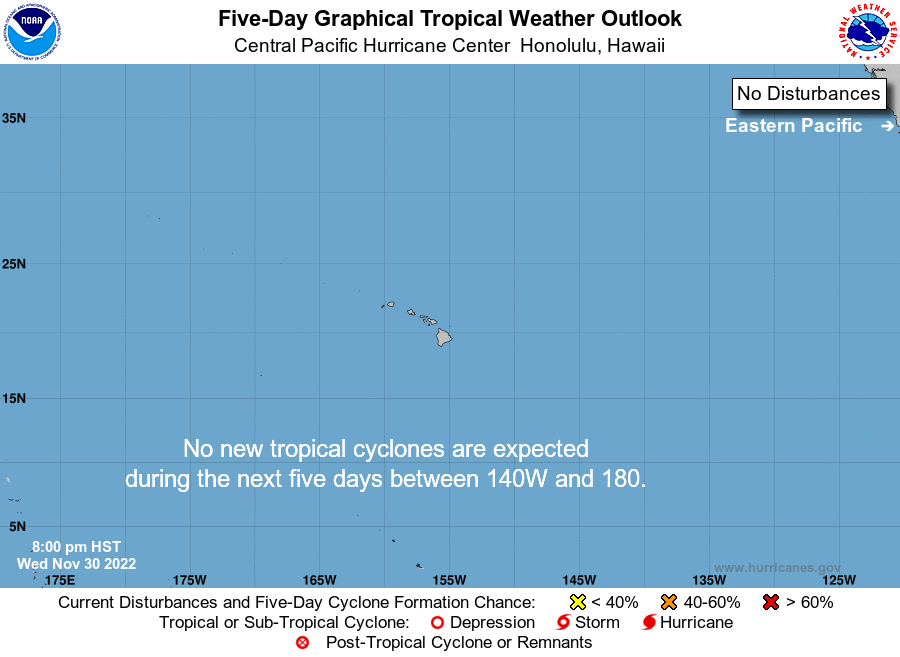 Here's what the computer models show
According to the JTWC, environmental analysis indicates the system has drifted into increasing 20 knot wind shear, and cooling sea surface temperatures.
Although poleward outflow remains robust, the net negative effects will gradually erode the system to dissipation by 48 hours.
There's a tropical disturbance being referred to as Invest 93S, which is located approximately 305 NM south-southeast of Diego Garcia
Here's what the computer models are showing
According to the JTWC, upper level analysis shows 93S is currently in unfavorable 20-25 knot wind shear. However, over the next 24 hours there is a brief period for which 93S has room to strengthen slightly as it enters an area of low <15 knots.
Maximum sustained surface winds are estimated at 25-30 knots.
The potential for the development of a significant tropical cyclone within the next 24 hours is low.