CURRENT TROPICAL CYCLONES
Tropical Cyclone 09W (Bavi)…is located approximately 331 NM west-southwest of Kadena AB, Okinawa

Northeast Pacific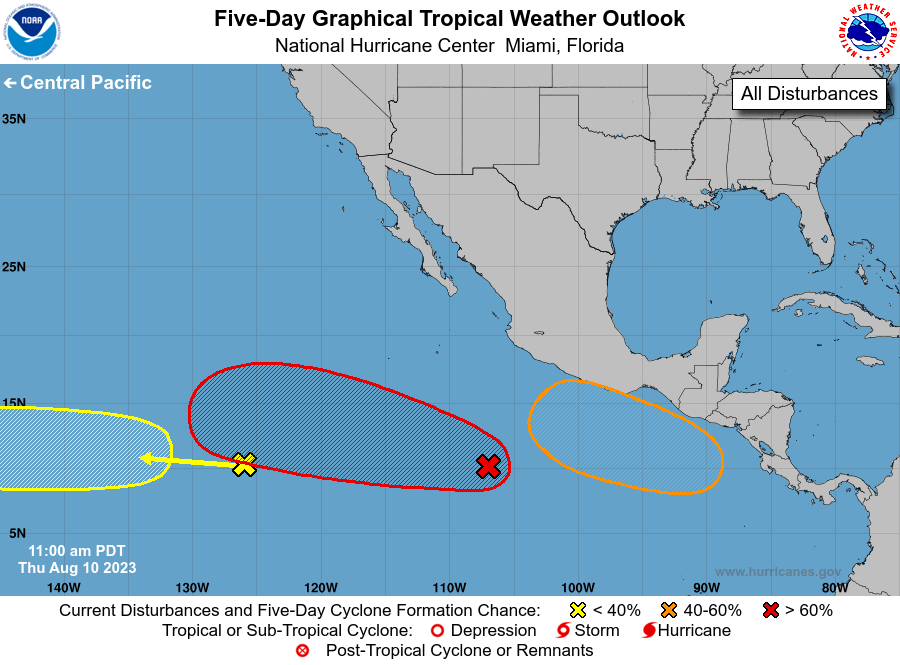 An elongated area of low pressure located several hundred miles south-southwest of the southern tip of the Baja California peninsula continues to produce a large area of disorganized cloudiness and thunderstorms. This system is forecast to move generally eastward for the next couple of days. Conditions appear favorable for gradual development and a tropical depression is likely to form during the early to middle part of next week when the system is expected to slow down and meander off the coast of Mexico.
* Formation chance through 48 hours…low…30 percent
* Formation chance through 5 days…high…70 percent
>>> Another area of low pressure is likely to form south of the Gulf of Tehuantepec early next week. A tropical depression could form by the middle of next week while the system moves slowly northwestward or northward, near or parallel to the southwestern coast of Mexico.
* Formation chance through 48 hours…low…near 0 percent
* Formation chance through 5 days…medium…40 percent

Here's the link to the National Hurricane Center (NHC)
Central Pacific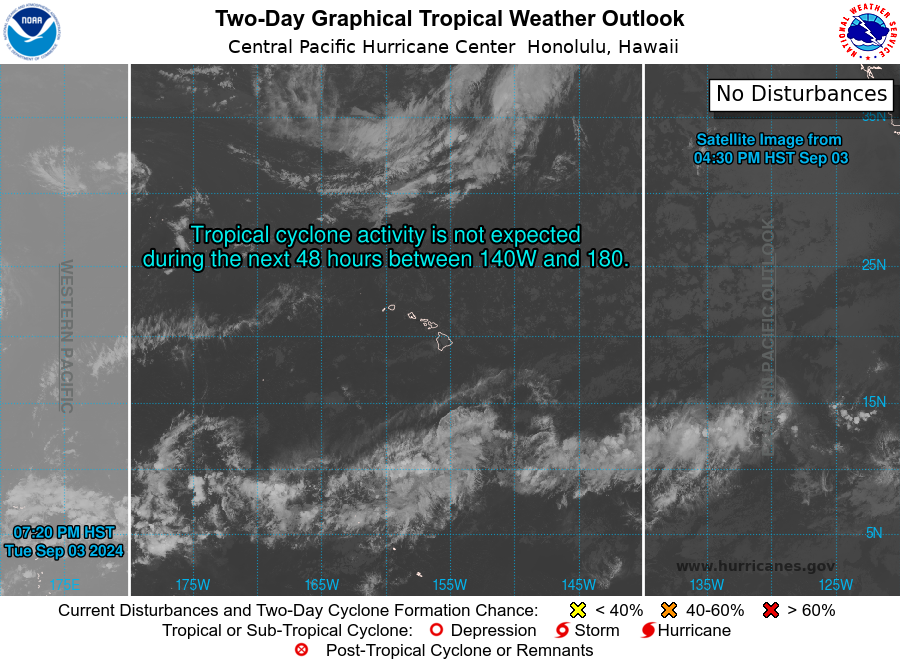 The remnant low of Tropical Depression Ten-E that is located around 1025 miles southeast of Hilo, Hawaii, is producing showers and thunderstorms. Environmental conditions are somewhat conducive for development as this system slowly tracks north over the next couple of days.
* Formation chance through 48 hours…low…30 percent
* Formation chance through 5 days…low…30 percent
Western North Pacific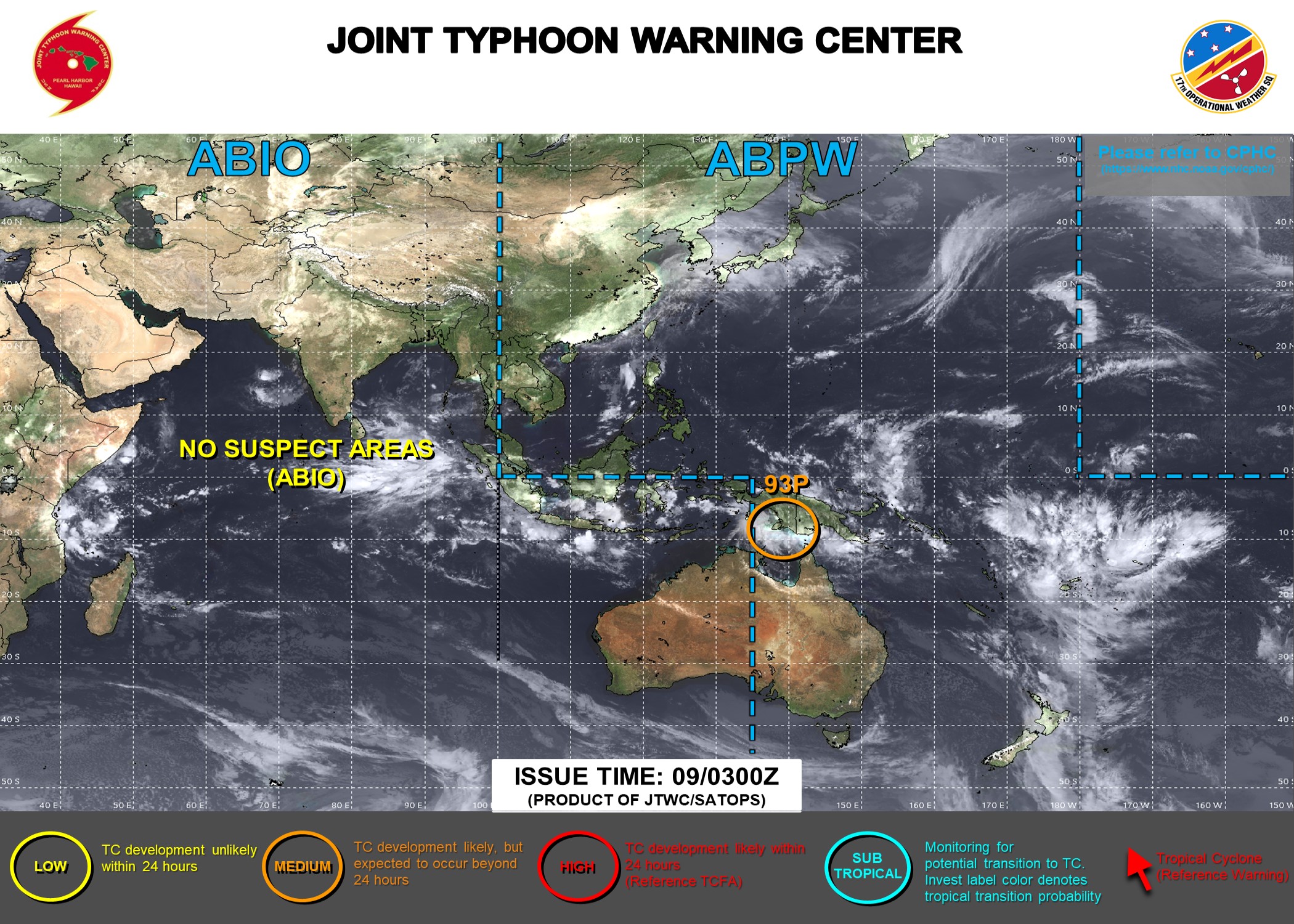 Tropical Cyclone 09W (Bavi)

Upper level environmental conditions reveals low to moderate 10-20 knot wind shear, and established equatorward outflow. TS 09W is moving through an area of warm sea surface temperatures reflecting a deep warm pool of water.
Thus, the environment is highly favorable for continued development.
In the extended period, there will be a northeast from 24-48 hours. This storm is expected to rapidly intensify to 100 knots by 72 hours…peaking at 105 knots by 96 hours.
There will be a more significant weakening as the system begins to interact with the Korean Peninsula…and encounters increasing wind shear.
South Pacific
North Indian Ocean
South Indian Ocean
Arabian Sea
Here's a link to the Joint Typhoon Warning Center (JTWC)
For real-time information on current disasters download PDC's free Disaster Alert mobile app available for your iOS or Android wwwices today! Also be sure to monitor PDC on Twitter, Facebook, and by accessing the web-accessible Disaster Alert from your computer, phone, or tablet.