CURRENT TROPICAL CYCLONES
Tropical Cyclone 12E (Genevieve)…is located 220 miles south-southeast of the southern tip of Baja California

Tropical Cyclone 08W…located approximately 67 NM west of Hong Kong – Final Warning

Northeast Pacific
According to the NHC Advisory 11A…Genevieve is moving toward the northwest near 10 mph (17 km/h). This general motion is expected to continue with a decrease in forward speed through Thursday. On the forecast track, the center of Genevieve is expected to move near but southwest of the southern portion of the Baja California peninsula tonight and Thursday, and move away from the peninsula on Friday. Maximum sustained winds are now near 115 mph (185 km/h) with higher gusts.
Genevieve is a category 3 hurricane on the Saffir-Simpson Hurricane Wind Scale.
Little change in strength is expected during the next day or so, followed by weakening on Thursday and Friday. Hurricane-force winds extend outward up to 35 miles (55 km) from the center and tropical-storm-force winds extend outward up to 140 miles (220 km).
Here's what the computer models are showing
HAZARDS AFFECTING LAND 
WIND: Tropical storm conditions are expected within the warning area in the southern Baja California peninsula by Wednesday afternoon, especially over higher terrain. Tropical storm conditions are possible within the watch area by Wednesday night or Thursday morning, especially over higher terrain.
RAINFALL: Genevieve is expected to produce rainfall amounts of 1 to 4 inches across portions of far southern Baja California Sur and portions of the southwest coast of Mexico.
SURF: Large swells produced by Genevieve are affecting portions of the southern coast of Mexico and will spread northward along the southwestern and west-central coast of Mexico to the Baja California peninsula through Wednesday. These swells are likely to cause life-threatening surf and rip current conditions.
>>> An area of low pressure is expected to form later this week several hundred miles southwest of the southwestern coast of Mexico. Conditions appear favorable for some slow development of this system this weekend while it moves little.
* Formation chance through 48 hours…low…near 0 percent
* Formation chance through 5 days…low…30 percent
Here's the link to the National Hurricane Center (NHC)
Central Pacific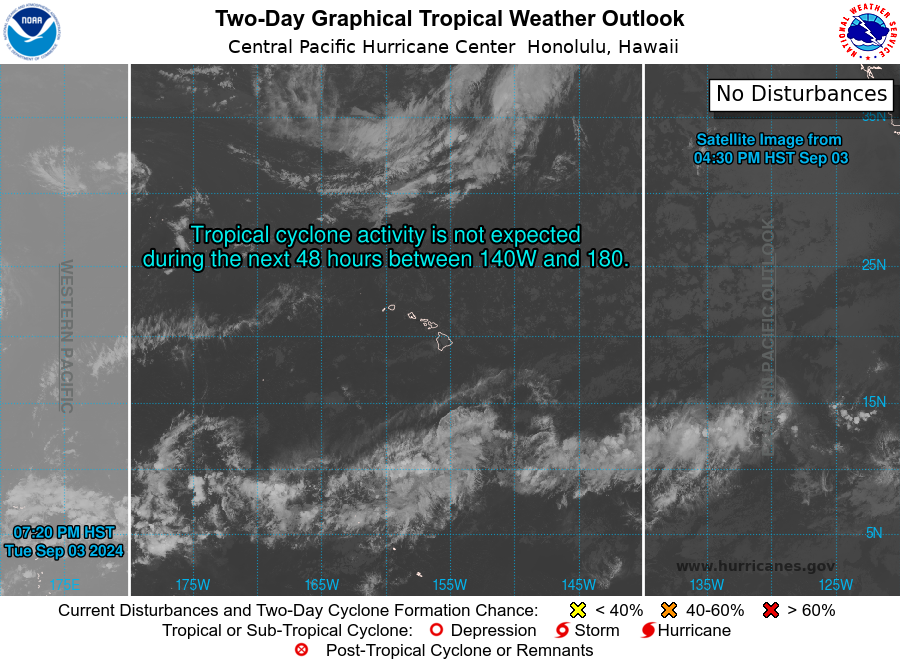 Showers and thunderstorms remain disorganized with an area of low pressure some 1020 miles southwest of Honolulu, Hawaii.Environmental conditions are not expected to be conducive for development as the system moves toward the west near 10 mph.
* Formation chance through 48 hours…low…near 0 percent
* Formation chance through 5 days…low…10 percent
Western North Pacific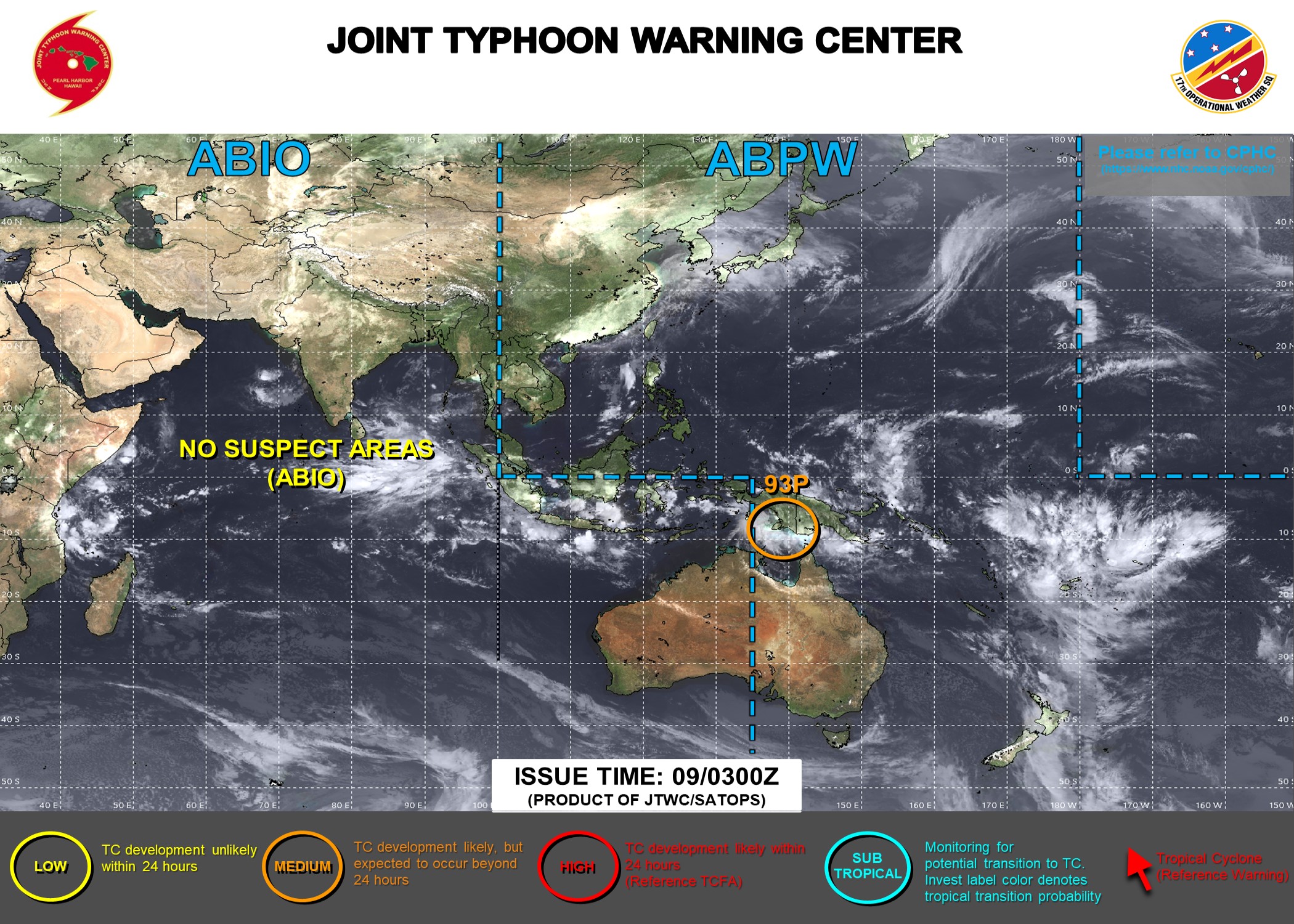 Here's what the computer models are showing
According to the JTWC, the tropical storm will track west-northwestward.
The continued favorable conditions of low wind shear and warm sea surface temperatures will fuel intensification to a peak of 50 knots, before reaching landfall south of Hong Kong, China in near 12 hours.
Afterward, the rugged Chinese terrain, in addition to increasing wind shear, will cause the system begin dissipating over land and rapidly erode the system to full dissipation over land by 36 hours.
South Pacific
North Indian Ocean
South Indian Ocean
Arabian Sea
Here's a link to the Joint Typhoon Warning Center (JTWC)
For real-time information on current disasters download PDC's free Disaster Alert mobile app available for your iOS or Android wwwices today! Also be sure to monitor PDC on Twitter, Facebook, and by accessing the web-accessible Disaster Alert from your computer, phone, or tablet.