CURRENT TROPICAL CYCLONES:
There are no active tropical cyclones at the time of this writing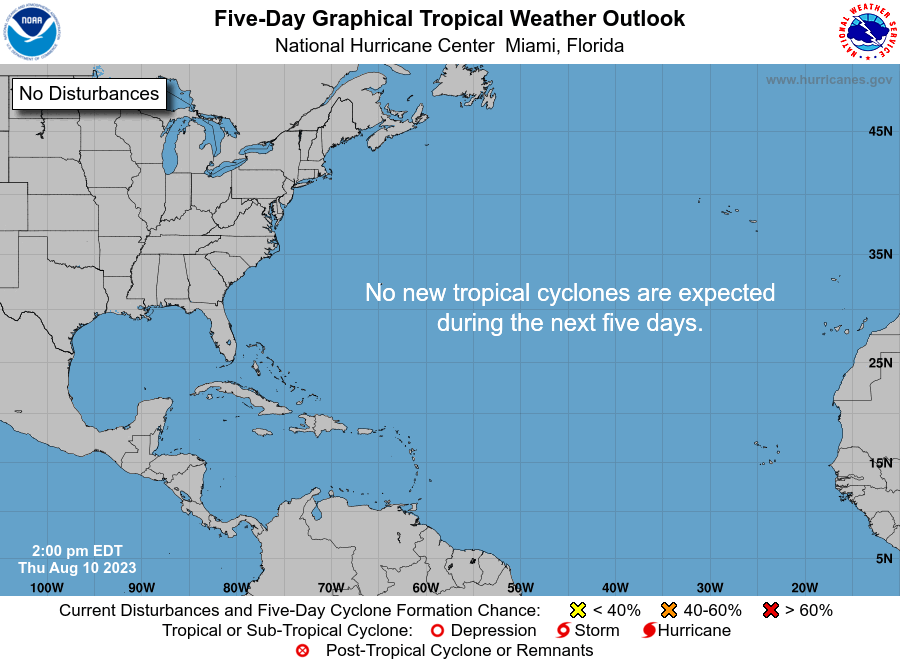 Disorganized showers and thunderstorms over the central Bahamas, central Cuba, and adjacent Atlantic waters are associated with a tropical wave.
Environmental conditions could become a little more conducive for development of this system over the Gulf of Mexico.
This system is expected to move west-northwestward through the Straits of Florida today, over the southeastern Gulf of Mexico by Tuesday, across the central Gulf on Wednesday, and reach the northwestern Gulf on Thursday.
* Formation chance through 48 hours…low…near 0 percent
* Formation chance through 5 days…low…20 percent
>>> A tropical wave located more than 900 miles west-southwest of the Cabo Verde Islands is producing a small area of disorganized showers and thunderstorms.
Environmental conditions are expected to be marginally conducive for development of this system during the next few days while it moves westward at 10 to 15 mph over the tropical Atlantic.
By Friday and over the weekend, conditions are forecast to become less favorable for tropical cyclone formation.
* Formation chance through 48 hours…low…10 percent
* Formation chance through 5 days…low…20 percent