Western Pacific Ocean – Typhoon Rai
Saturday, December 18, 2021
By PDC's Senior Weather
Specialist Glenn James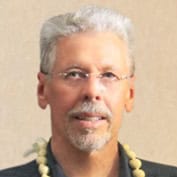 Tropical cyclone 28W (Rai)…is located approximately 250 NM southeast of Da Nang, Vietnam

Northwest Pacific
Sustained 125 knot winds…with gusts to 150 knots (as of Warning Number 25)
According to the JTWC…after a period of rapid intensification, TY Rai is now showing signs of weakening although still a very powerful tropical cyclone. Animated multi-spectral satellite imagery depicts an asymmetric system with an eye feature that has filled over the past 6 hours.
TY 28w is now in a marginally unfavorable environment with strong poleward outflow aloft, offset by moderate (20-25 knot) vertical wind shear, and relatively cooler sea surface temperatures.
TY 28w continues to approach the ridge axis and is heading more northwestward. TY Rai will remain over relatively cooler waters for the remainder of the forecast period. The eye feature has spent the past couple of hours filling, and the strong convective activity around the center has waned over the past 6 hours.
By 12 hours, the system will cross the ridge axis and head northward where vertical wind shear is expected to increase to 35-40 knots. From 24 to 36 hours, TY Rai will makes its turn northeastward and will be introduced to drier air from the west, further decreasing the intensity.
By 48 hours, the system will fall under the influence of strong westerlies and completely dissipate on or before 72 hours.