Western Pacific Ocean – Tropical Cyclone 03W
By PDC's Senior Weather
Specialist Glenn James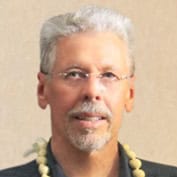 Tropical Cyclone 03W is located approximately 378 NM southeast of Manila, Philippines
According to the JTWC Warning number 4, sustained winds were 30 knots with gusts to near 40 knots.
Satellite imagery depicts a weak and irregular system with fragmented formative bands, mostly wrapping in from the north into a partially exposed low level circulation.
Analysis indicates a marginally favorable environment with moderate vertical wind shear, moderate poleward outflow, and warm sea surface temperatures. The cyclone is quasi-stationary in the Philippine Sea where it is embedded in a shallow trough with easterly trade winds to the north and a belt of westerlies to the south.
TD 03W will remain in a nearly stationary mode in the weak steering environment up to 36 hours. Afterward it will begin to track east-northeastward as it gets pulled into an approaching cyclone that is bigger and stronger (TC 02W).
This binary interaction will inhibit any significant development of TD 03W resulting in weak intensification to a peak of 40 knots by 36 hours and sustained, at best, through the remainder of its lifespan as a TC.
By 72 hours, TD 03W will begin to be absorbed by TS 02W and by 96 hours, will lose its circulation and become embedded in the southern feeder band of the larger and stronger cyclone, essentially dissipating as a significant tropical cyclone.