Western Pacific Ocean – Tropical Cyclone 02W (Malakas)
By PDC's Senior Weather
Specialist Glenn James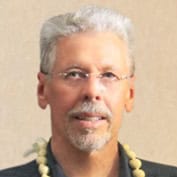 Tropical Cyclone 02W (Malakas) is located approximately 334 NM north-northwest of Yap
According to the JTWC Warning number 20, sustained winds were 65 knots with gusts to near 80 knots.
Satellite imagery depicts a medium-sized system that has become more compact as rain bands wrapped tighter into a deepening central convection that has developed a pinhole eye.
Analysis indicates a favorable environment with light vertical wind shear, strong radial outflow, and warm sea surface temperatures over the Philippine Sea. The cyclone is tracking along the southwestern periphery of the ridge to the northeast. The storm motion has slowed down in response to a weak binary interaction with TD 03W currently located over central Philippines.
TS Malakas will continue to track north-northwestward under the steering influence of the ridge. After 12 hours, it will track more poleward as it begins to round the ridge axis then recurve northeastward.
The favorable environment will prevail and fuel a steady intensification to 110 knots by 36 hours as the cyclone accelerates on the poleward side of the ridge axis where decreased vertical wind shear and increased poleward outflow due to the initial exposure into the prevailing westerlies, will enhance the favorable dynamics.
After 36 hours, vertical wind shear will once again increase. This plus the influx of cool dry air and cooling sea surface temperatures will rapidly erode the system and by 120 hours will be reduced to 45 knots.
Concurrently by 96 hours, TY 02W will begin extra-tropical transition by 120 hours, becoming a strong gale-force cold-core low with an expanding wind field.