Western Pacific Ocean – Invest 93W
By PDC's Senior Weather
Specialist Glenn James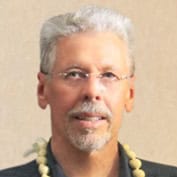 There's a tropical disturbance being referred to as Invest 93W…which is located approximately 407 NM southeast of Da Nang, Vietnam
According to the JTWC…Satellite imagery shows strong mid-level turning with low-level cloud lines wrapping into the eastern quadrant suggesting a developing low-level circulation center (llcc). A color composite microwave image reveals a weakly-defined llcc, however, formative deep convective bands are evident over the northern semicircle.
Upper-level analysis indicates near-radial outflow with low vertical wind shear. Sea Surface Temperature values are conducive for further development.
GFS remains the most aggressive model with a tropical depression developing quickly within the next two days as the system tracks northwestward toward Vietnam. ECMWF and NAVGEM show a similar forecast track but weaker development. The GFS solution appears more likely considering the favorable environmental conditions.
Maximum sustained surface winds are estimated at 18 to 23 knots.
The potential for the development of a significant tropical cyclone within the next 24 hours is upgraded to high.