Tropical Cyclone 28W (Yamaneko)
Saturday, November 12, 2022
By PDC's Senior Weather
Specialist Glenn James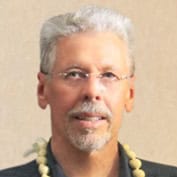 Current Tropical Cyclones:
Tropical Cyclone 28W (Yamaneko)…is located approximately 171 NM north of Wake Island
Northeast Pacific Ocean:
There are no tropical cyclones nor any areas of disturbed weather under investigation by the National Hurricane Center (NHC)
Central Pacific:
There are no tropical cyclones nor any areas of disturbed weather under investigation by the Central Pacific Hurricane Center (CPHC)
Northwest and Southwest Pacific Ocean, North and South Indian Oceans, and Arabian Sea:
Northwest Pacific Ocean
Tropical Cyclone 28W (Yamaneko)
According to JTWC Warning number 3, sustained winds were 35 knots, with gusts to 45 knots.
Animated enhanced infrared satellite imagery depicts a compact circulation which has tucked under a flare-up in convective activity, after having been partially exposed over the previous few hours.
The relatively small low level circulation center is embedded within a larger region of flaring convection, particularly on the northeastern periphery as westerly vertical wind shear remains steady at 15-20 knots.
Environmental analysis indicates marginally favorable conditions, with an upper-level anticyclone positioned over top of the system increasing moderate outflow aloft, along with warm sea surface temperatures, offset by steady moderate (15-20 knot) vertical wind shear.
TD 28W is currently tracking northwestward along the west side of a deep-layer subtropical ridge. Over the next 24-36 hours the ridge is expected to reorient to a more meridional north-south orientation. As this occurs the system will then transit northward in a marginally favorable environment which will fuel a weak intensification trend up to 35-40 knots.
Thereafter, an approaching amplified upper-level trough to the west of the system and will begin extra-tropical transition while steering the system northeastward by 48 hours.
Between 48 hours and 72 hours the system will enter the baroclinic zone and complete extratropical transition while transforming into a gale-force low pressure system with an expanding wind field. The maximum winds within the circulation may in fact increase during the baroclinic interaction process.