Tropical Cyclone 23W (Nesat) / Invest 91W
By PDC's Senior Weather
Specialist Glenn James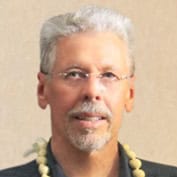 Tropical Cyclone 23W (Nesat)…is located approximately 394 NM northwest of Manila, Philippines
Northeast Pacific Ocean:
Offshore of Southern Mexico:
An area of low pressure is expected to form in a couple of days a few hundred miles south of the southern coast of Mexico.
Environmental conditions are forecast to be conducive for development, and a tropical depression could form late in the week while the system moves westward to west-northwestward at 10-15 mph.

* Formation chance through 48 hours…low…near 0 percent
* Formation chance through 5 days…medium…50 percent
Central Pacific:
There are no tropical cyclones nor any areas of disturbed weather under investigation by the CPHC
Northwest and Southwest Pacific Ocean, Indian Ocean, Arabian Sea:
Northwest Pacific Ocean
Tropical Cyclone 23W (Nesat)
According to the JTWC Warning number 10, sustained winds were 80 knots with gusts to near 100 knots.
Animated enhanced infrared (eir) satellite imagery depicts a redeveloped 40nm wide eye feature, with relatively weak convection in the northeast quadrant, and deep convection developing in the southwest quadrant.
A microwave image showed deep convective bands wrapping into a well defined microwave eye, and a slight westward tilt with height compared to the lower level eye evident.
Easterly shear is now about 10 knots lower than six hours ago, providing support for the resurgence of the eye and renewed intensification, with the other environmental parameters remaining favorable.
There does however appear to be some influx of dry air surging up from the south and wrapping into the eastern side of the eyewall, where convection is struggling to maintain itself, precluding development of a complete eyewall.
TY 23W has likely reached its maximum northward point, right around the 20th parallel, with animated eir over the past two hours suggesting a due west track. The system has reached the inflection point due south of a break in the ridge induced by a passing mid-latitude trough over northeast China.
While the trough is not deep enough to directly impact the track of TY 23W, the weakening of the steering gradient means that the system should slow down a bit as it tracks more westward through the next 12 hours or so. By around 24 hours the steering mechanism shifts to a building ridge over southeast China, which will push TY 23W onto a southwestward track through about 48 hours.
By 48 hours the ridge will quickly reposition to near Taiwan with the western side of the ridge becoming oriented to a more northwest to southeast axis. This will lead to a gracefully arcing track, gradually turning towards the northwest after 72 hours. The system is currently forecast to skirt the southern coast of Hainan Island around 72 hours and then move into the southern Gulf of Tonkin, with landfall south of Hanoi expected near 120 hours.
As the system approaches Hainan, disruption of the low-level inflow and vortex, along with encroachment of dry air from the west and south, will combine to quicken the pace of weakening, such that by the time the system makes landfall in northern Vietnam, it will be a minimal tropical depression.
>>> There's an area of disturbed weather, being referred to as Invest 91W which is located approximately 995 NM east-southeast of Yokosuka, Japan
The system is currently classified as a subtropical depression, generally characterized as having both tropical and mid-latitude cyclone features.
Animated multi-spectral satellite imagery and microwave data depict a fully exposed low level circulation center with expansive convective banding displaced on the western periphery.
Upper-level analysis reveals a favorable environment, with warm sea surface temperatures, and decent equatorward outflow, making 91W a great candidate for transitioning into a tropical cyclone.
Global models are in agreement that the system will lose jet support, take on more tropical characteristics and intensify while tracking east-northeast.
Maximum sustained surface winds are estimated at 20 to 25 knots.
The potential for the development of a significant tropical cyclone within the next 24 hours is downgraded to low.