Tropical Cyclone 16W (Nanmadol) / Tropical Cyclone 14E (Madeline)
Sunday, September 18, 2022
By PDC's Senior Weather
Specialist Glenn James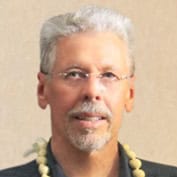 Tropical Cyclone 14E (Madeline)…is located approximately 280 NM south-southeast of the southern tip of Baja California
Tropical Cyclone 16W (Nanmadol)…is located approximately 51 NM west-southwest of Iwakuni, Japan
Northeast Pacific:
Tropical Cyclone 14E (Madeline)
MADELINE TURNING NORTHWESTWARD AND IS A LITTLE STRONGER…LOCALIZED FLASH FLOODING POSSIBLE ALONG THE SOUTHWESTERN COAST OF MEXICO THROUGH MONDAY
According to NHC advisory number 6…sustained winds were 50 mph with gusts to 60 mph
Madeline is moving toward the northwest near 9 mph (15 km/h). A turn toward the west-northwest at a similar forward speed is expected on Monday, followed by a turn toward the west by Tuesday night.
On the forecast track, the center of Madeline will gradually move away from the coast of Mexico through Tuesday. Maximum sustained winds are near 50 mph (85 km/h) with higher gusts. Some slight strengthening is possible through Monday morning.
Weakening is expected to begin by Monday night, and Madeline is forecast to become a remnant low on Tuesday. Tropical-storm-force winds extend outward up to 125 miles (205 km) from the center.
South of Central America and Southeastern Mexico:
A broad area of low pressure located over the far eastern portion of the eastern North Pacific is producing disorganized shower and thunderstorm activity.
Environmental conditions are forecast to be conducive for slow development while the system moves slowly northwestward near or offshore of the coasts of southern Mexico and Guatemala through the week.
* Formation chance through 48 hours…low…10 percent
* Formation chance through 5 days…low…30 percent
South of southern Mexico:
Another area of low pressure could form south of the southern or southwestern coast of Mexico in a few days.
Some gradual development is possible thereafter while the disturbance moves generally west-northwestward off the coast of southwestern Mexico.
* Formation chance through 48 hours…low…near 0 percent
* Formation chance through 5 days…low…20 percent
Central Pacific:
There are no tropical cyclones nor any areas of disturbed weather under investigation by the CPHC
Northwest and Southwest Pacific Ocean, Indian Ocean, Arabian Sea:
Northwest Pacific
Tropical Cyclone 16W (Nanmadol) – Typhoon

According to the JTWC Warning number 26, sustained winds were 60 knots with gusts to near 75 knots.
Animated enhanced infrared (eir) satellite imagery depicts a large cold dense overcast with bands of convection wrapping into a fully obscured low level circulation center. A microwave image coupled with animated radar imagery
reveals an asymmetric convective network, with a single fragmented band of deep convection wrapping into the center. Surface observations from Kagoshima reported a 180 degree wind shift indicative of 16W passing over the station.
TY 16W (Nanmadol) is now in free fall, having made landfall over southern Kyushu, intensities will rapidly weaken as 16W rounds the ridge axis and steadies up on a northeasterly heading by 12 hours. This is the result of a strong cold front and mid-latitude trough that is rapidly pulling down from the
northwest, breaking down the steering ridge and forcing 16w to execute a sharp turn northeastward.
By 24 hours, 16W will increase speed to around 15 knots and continue to weaken. By 36 hours, 16W will be approximately 45 knots, having succumb to increased shear, dry air entrainment, and land interaction.
Similarly, 16W will also begin to interact with the rapidly approaching frontal system thereby initiating extra-tropical transition (ett) and by 48 hours the system will begin to integrate itself into the sharp baroclinic zone.
After 48 hours, the remnants of 16W will move back over the Pacific where it will be robbed of its remaining tropical characteristics, completing ett by 72 hours.