Tropical Cyclone 14E (Madeline) / Tropical Cyclone 16W (Nanmadol)
Monday, September 19, 2022
By PDC's Senior Weather
Specialist Glenn James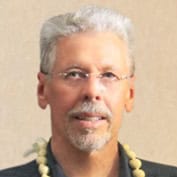 Tropical Cyclone 14E (Madeline)…is located approximately 140 NM south of the southern tip of Baja California
Tropical Cyclone 16W (Nanmadol)…is located approximately 263 NM southwest of Misawa, Japan – Final Warning
Northeast Pacific:
Tropical Cyclone 14E (Madeline)
MADELINE EXPECTED TO TURN WEST-NORTHWARD BY TONIGHT
According to NHC advisory number 9…sustained winds were 60 mph with gusts to 70 mph
Madeline is moving toward the west-northwest near 10 mph (17 km/h) and this motion is expected to continue during the next day or so, followed by a turn to the west by Wednesday.
Maximum sustained winds are near 60 mph (95 km/h) with higher gusts.
Gradual weakening is forecast, and Madeline is expected to become a
post-tropical cyclone by early Wednesday.
Tropical-storm-force winds extend outward up to 90 miles (150 km) from the center.
HAZARDS AFFECTING LAND
RAINFALL: Outer bands from Madeline are forecast to produce additional rainfall of 1 to 3 inches along the Jalisco coast into this afternoon and 1 to 2 inches this evening over the southern tip of Baja California.
SURF: Swells generated by Madeline will affect the southwestern coast of Mexico for the next couple of days, and will spread northward to the southern Baja California peninsula coast and the coast of west-central Mexico later today. These swells are likely to cause life-threatening surf and rip current conditions.
South of Central America and Southeastern Mexico:
Disorganized showers and thunderstorms associated with a broad area of low pressure continue just off the southern Mexico and Guatemala coasts.
Environmental conditions are forecast to be conducive for gradual development while the system moves slowly west-northwestward near the coast of southern Mexico through the week.
* Formation chance through 48 hours…low…near 0 percent
* Formation chance through 5 days…low…30 percent
South of southern Mexico:
Another area of low pressure could form south of the southern coast of Mexico in a few days.
Development, if any, of this system should be slow to occur thereafter while the disturbance meanders off the coast of southern Mexico.
* Formation chance through 48 hours…low…near 0 percent
* Formation chance through 5 days…low…10 percent
Central Pacific:
There are no tropical cyclones nor any areas of disturbed weather under investigation by the CPHC
Northwest and Southwest Pacific Ocean, Indian Ocean, Arabian Sea:
Northwest Pacific
Tropical Cyclone 16W (Nanmadol – Final Warning
According to the JTWC Warning number 29, sustained winds were 45 knots with gusts to near 55 knots.
Animated multi-spectral satellite imagery depicts an expanding field of shallow convection shearing northeastward from an elongating low-level circulation.
TS 16W has merged with a shortwave trough over the past six hours and is undergoing extratropical transition, as evident in the rapidly evolving satellite presentation. Weakening continues as the system contends with increasing vertical wind shear, passage of the southern portion of the circulation over land and passage of the northern portion of the circulation over unfavorably cool water.
TS 16W is expected to accelerate east-northeastward within a strengthening gradient between the current steering ridge and a digging a mid-latitude trough to the north. Extratropical transition will complete before 24 hours as the system fully merges with the mid-latitude trough.
Weakening is expected to continue throughout the forecast period as the flow pattern will not be conducive for re-intensification. vertical wind shear, passage over land and cooler water and a rapid infusion of drier air from the north and west will quickly break down the circulation.
However, gale force winds currently extend far from the circulation center and will continue to bring gusty conditions to areas within and around mainland Japan in the near-term, particularly within areas along the southern coast of Honshu that are prone to terrain-induced acceleration of onshore southerly flow.