Tropical Cyclone 15E (Newton) / Tropical Cyclone 17W (Talas) / Tropical Cyclone 18W (Noru) / Invest 96W
Friday, September 23, 2022
By PDC's Senior Weather
Specialist Glenn James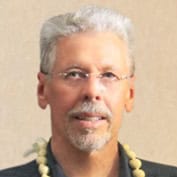 Tropical Cyclone 15E (Newton)…is located about 325 miles south-southwest of the southern tip of Baja California
Tropical Cyclone 17W (Talas)…is located approximately 144 NM southwest of Yokosuka, Japan – Final Warning
Tropical Cyclone 18W (Noru)…is located approximately 419 NM east-northeast of Manila, Philippines
Tropical Cyclone 15E (Newton)

NEWTON SOUTHWEST OF SOCORRO ISLAND
NHC Advisory number 10
Newton is moving toward the west-northwest near 9 mph (15 km/h) and and is expected to turn to the southwest in 24 to 36 hours.
Maximum sustained winds are near 45 mph (75 km/h) with higher gusts. Some weakening is forecast during the next 48 hours and Newton is expected to dissipate in 72 hours.
Tropical-storm-force winds extend outward up to 45 miles (75 km) from the center.
South of Southern Mexico:
A trough of low pressure located just south of the Gulf of Tehuantepec is producing minimal shower activity.
This system is expected to move slowly west-southwestward at about 5 mph, and development is not expected due to strong upper-level winds.
* Formation chance through 48 hours…low…near 0 percent
* Formation chance through 5 days…low…near 0 percent
Central Pacific:
There are no tropical cyclones nor any areas of disturbed weather under investigation by the CPHC
Northwest and Southwest Pacific Ocean, Indian Ocean, Arabian Sea:
Northwest Pacific
Tropical Cyclone 17W (Talas)- Final Warning
According to the JTWC Warning number 10, sustained winds were 20 knots with gusts to near 30 knots.
Animated multi-spectral satellite imagery depicts a more ragged and sheared system with a fully exposed low-level circulation center (llcc). All of the convective structure has sheared over mainland Honshu leaving the llcc 100 NM southeast of Shikoku, Japan.
The strong poleward outflow remains the only environmental condition favorable as all other conditions are waning on the system to include vertical wind shear and lowering sea surface temperatures.
TS 17W will maintain its intensity based on the overall marginally unfavorable environment, where vertical wind shear is an inhibiting factor along with cooling ocean sea surface temperatures.
The system is forecast to continue on a northeast track until reaching landfall near Toyohashi City, Japan, between 12 and 24 hours. The system will begin dissipating once landfall occurs due to the land interaction and the approaching upper-level trough northwest of the system.
This interaction between the system and the upper-level feature will induce increased vertical wind shear, further disrupting the systems tropical convective structure. After 36 hours, 17W will continue dissipating and finally complete dissipation by 48 hours if not sooner.
Tropical Cyclone 18W (Noru)
According to the JTWC Warning number 9, sustained winds were 50 knots with gusts to near 60 knots.
Animated enhanced infrared satellite imagery depicts persistent convection wrapping around a low-level circulation (llcc). A slight tilt still exists with the llcc with easterly shear slightly increasing over the last 6 hours.
Upper-level conditions remain favorable with fair westward and fair equatorward outflow and low to moderate easterly vertical wind shear.
TS Noru is continuing on a westward track towards Luzon. during the next 12 to 24 hours, the system will continue tracking westward under the influence of a deep-layer subtropical ridge to the northeast. this dominant steering feature will steer TS Noru toward the coast of Luzon, just before it makes its initial landfall between 36 and 48 hours.
However, a different story occurs for TS Noru once it moves back over the south china sea. Rapid intensification remains a possibility once the system moves back over water, TS Noru will enjoy a more favorable environment with very warm waters, low vertical wind shear, and an enhanced upper-level environment.
The favorable environment will help intensify this system just southeast of Hainan, China. The potential for the rapid intensification is most prevalent near 72 hours and before 96 hours in the model consensus. However, the official JTWC intensity peak at this time will remain at 80 knots. Shortly after 96 hours, TS Noru will make its secondary landfall over Vietnam, just north of Hue City.
There's an area of disturbed weather, being referred to as Invest 96W which is located approximately 180 NM east-southeast of Guam
Maximum sustained surface winds are estimated at 15 to 20 knots.
The potential for the development of a significant tropical cyclone within the next 24 hours is low.