Tropical Cyclone 16E (Orlene) / Tropical Cyclone 20W (Roke)
Friday, September 30, 2022
By PDC's Senior Weather
Specialist Glenn James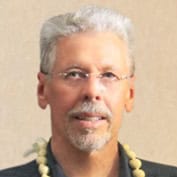 Tropical Cyclone 16E (Orlene)…is located about 315 miles south of Las Islas Marias, Mexico
Tropical Cyclone 20W (Roke) …is located approximately 315 NM southeast of Yokosuka, Japan
Northeast Pacific Ocean:
Tropical Cyclone 16E (Orlene)
ORLENE MOVING NORTHWARD…TROPICAL STORM WARNING IN EFFECT FOR A PORTION OF MAINLAND MEXICO
Orlene is forecast to have a slight increase in forward speed overnight and move toward the north-northeast on Saturday and Saturday night.
Maximum sustained winds are near 65 mph (100 km/h) with higher gusts. Steady to rapid strengthening is expected through Saturday night, and Orlene is forecast to become a hurricane overnight or Saturday.
Orlene remains a small tropical cyclone. Tropical-storm-force winds extend outward up to 45 miles (75 km) from the center./span>
>>> South-southwest of the Baja California Peninsula:
An area of disturbed weather located several hundred miles south-southwest of the southern tip of the Baja California peninsula is producing disorganized shower and thunderstorm activity.
Slow development of this system is possible during the next several days
as it moves slowly northeastward or northward.
* Formation chance through 48 hours…low…10 percent
* Formation chance through 5 days…low…30 percent
Central Pacific:
There are no tropical cyclones nor any areas of disturbed weather under investigation by the CPHC
Northwest and Southwest Pacific Ocean, Indian Ocean, Arabian Sea:
Northwest Pacific
Tropical Cyclone 20W (Roke)
According to the JTWC Warning number 12, sustained winds were 55 knots with gusts to near 70 knots.
Animated enhanced infrared satellite imagery shows the system continued to accelerate northeastward deeper into the prevailing westerlies. Low level cold-air stratocumulus streaks along the western side feeding into an obscured low level circulation have become increasingly exposed as the central convection is severely sheared northeastward.
TS Roke will continue east-northeastward throughout the forecast under the steering influence of the ridge. Around 36 hours a mid-latitude shortwave trough will dig in from the north and weaken the steering ridge and bring in a secondary ridge behind it that will compete with the steering, leading to a slight deceleration in the storm motion.
The unfavorable conditions will gradually weaken the system down to 40 knots by 72 hours. Concurrently around 36 hours, as the system gets embedded deeper into the prevailing westerlies, TS 20W will begin subtropical transition and by 72 hours will transform into a gale-force subtropical cyclone with an expanding wind field. There is a distinct possibility that TS 20W will dissipate before 72 hours greatly due to the high vertical wind shear.