Tropical Cyclone 12E (Kay) / Tropical Cyclone 14W (Muifa)
Wednesday, September 7, 2022
By PDC's Senior Weather
Specialist Glenn James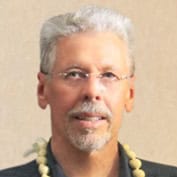 Tropical Cyclone 12E (Kay)…is located 175 miles northwest of Cabo San Lazaro, Mexico 
Tropical Cyclone 14W (Muifa)…is located approximately 560 NM south-southeast of Kadena AB, Okinawa, Japan


Northeast Pacific: .
Tropical Cyclone 12E (Kay)

KAY EXPECTED TO BRING HURRICANE CONDITIONS TO PORTIONS OF THE WEST COAST OF THE BAJA CALIFORNIA PENINSULA IN THE NEXT FEW HOURS
According to the NHC advisory number 17A…Kay is moving toward the north-northwest near 15 mph (20 km/h), and this motion should continue into Friday.
A slower northwestward to west-northwestward motion is forecast to begin by late Friday and continue into Saturday. On the forecast track, the center of Kay is expected move over or near the west-central coast of the Baja California peninsula later today and tonight, and near the northwest coast of the Baja California peninsula on Friday.
Reports from an Air Force Reserve Hurricane Hunter aircraft indicate that maximum sustained winds have decreased to near 80 mph (130 km/h) with higher gusts. Additional weakening is expected during the next couple of days. However, Kay is expected to remain a large hurricane when it passes over or near the west-central coast of the Baja California peninsula during the next several hours.
Hurricane-force winds extend outward up to 35 miles (55 km) from the center and tropical-storm-force winds extend outward up to 230 miles (370 km).
HAZARDS AFFECTING LAND  
WIND: Hurricane conditions are expected within the Hurricane Warning area beginning on Thursday, and are possible within the Hurricane Watch area Thursday. Tropical storm conditions are expected in the Tropical Storm Warning area beginning later this morning and are forecast to spread northward through Friday. Tropical storm conditions are possible in the Tropical Storm Watch on Friday.
STORM SURGE: A dangerous storm surge is likely to produce coastal flooding near where the center passes the coast in areas of onshore winds, or east of the center if Kay makes landfall along the western Baja peninsula of Mexico. The surge will be accompanied by large and destructive waves.
RAINFALL: Kay is expected to produce the following rainfall totals through Saturday…
Baja California Peninsula: 6 to 10 inches, isolated maxima of 15 inches
Northwest Mainland Mexico: 2 to 4 inches, isolated maxima of 6 inches
Southernmost California: 2 to 4 inches with maxima of 6 inches
Southwest Arizona: 1 to 2 inches with isolated maxima of 3 inches
These rainfall amounts could lead to flash flooding, with landslides
possible across mountainous areas of Mexico.
SURF: Swells generated by Kay will continue to affect portions of the coast of southwestern Mexico during the next day or so. Large swells are expected to spread northward along the Baja California peninsula coast, into the Gulf of California, and to southern California during the next few days. These swells will likely cause life-threatening surf and rip current conditions.
Central Pacific:
There are no tropical cyclones nor any areas of disturbed weather under investigation by the CPHC
Northwest and Southwest Pacific Ocean, Indian Ocean, Arabian Sea:
Northwest Pacific
Tropical Cyclone 14W (Muifa)
According to the JTWC Warning number 10, sustained winds were 45 knots with gusts to near 55 knots.
Animated enhanced infrared satellite imagery shows a medium-sized consolidating system that has maintained deep formative bands feeding into a ragged central dense overcast that continues to obscure the low level circulation center.
The environment remains favorable with warm sea surface temperatures, strong equatorward outflow, and low vertical wind shear.
TS 14W will begin to track more northwestward as the ridge to the east-northeast builds and assumes steering.
The favorable environment will fuel a steady then rapid intensification to a peak of 120 knots by 72 hours. Afterward, increasing vertical wind shear will begin to slowly erode the system, and by 120 hours will be down to 100 knots.
After 96 hours, a deep mid-latitude shortwave trough will dig over eastern China and weaken the ridge, allowing the system to track more north-northwestward.