Tropical Cyclone 14W (Muifa) / Invest 92W / Invest 93W)
Saturday, September 10, 2022
By PDC's Senior Weather
Specialist Glenn James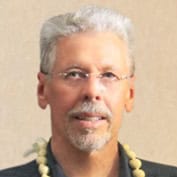 Tropical Cyclone 14W (Muifa)…is located approximately 295 NM southwest of Kadena AB, Okinawa, Japan
Tropical Cyclone 15W…is located approximately 354 NM east-southeast of Minami Tori Shima, Japan
Northeast Pacific: .
Near the Coast of Southern Mexico:
A broad area of low pressure is likely to form near the coast of southern Mexico by early next week.
Environmental conditions are expected to be conducive for some development of this system by the middle part of next week while it moves slowly westward near the coast of southern and southwestern Mexico.
* Formation chance through 48 hours…low…near 0 percent
* Formation chance through 5 days…low…30 percent
Central Pacific:
There are no tropical cyclones nor any areas of disturbed weather under investigation by the CPHC
Northwest and Southwest Pacific Ocean, Indian Ocean, Arabian Sea:
Northwest Pacific
Tropical Cyclone 14W (Muifa)
According to the JTWC Warning number 19, sustained winds were 110 knots with gusts to near 135 knots.
Animated enhanced infrared satellite imagery shows a medium-sized typhoon with a fairly symmetrical deep central convection punctuated by a 24 NM eye. Long cirrus streaks with transverse banding along the northern periphery indicate robust poleward outflow providing excellent ventilation.
Analysis indicates a favorable environment with strong outflow and light vertical wind shear over warm sea surface temperatures in the Philippine Sea.
TY Muifa will track more northwestward under the ridge to the northeast. After 48 hours, a mid-latitude shortwave trough exiting China via the Yellow Sea will weaken the ridge, allowing the system to track more north-northwestward.
Behind the trough, a secondary ridge to the northwest will momentarily compete for steering. This will slow down the cyclones speed of advance up to 48 hours. Afterward, the ridge to the northeast will regain full steering and accelerate TY 14W north-northwestward.
The favorable environment will fuel a rapid intensification to a peak of 115 knots by 24 hours. Afterward, cooling sea surface temperatures in the East China Sea, exacerbated by upwelling during the slow track motion, will begin to weaken the system. As the system moves further north, vertical wind shear will also increase, leading to a steady erosion and by 120 hours, TY 14W will be reduced to 45 knots.
Tropical Cyclone 15W

According to the JTWC Warning number 2, sustained winds were 30 knots with gusts to near 40 knots.
Animated multi-spectral satellite imagery depicts low-level cloud lines wrapping into a partially-exposed, broad low-level circulation center with fragmented convective banding.
Upper-level conditions are complex and marginally-favorable with the tutt extending from a tutt cell near 30N 168E to just north of the system. This is limiting poleward outflow but providing an eastward channel into the tutt cell. Low vertical wind shear and warm sea surface temperature values are favorable for development.
TD 15W has maintained a broad low-level circulation center with formative banding within a marginally favorable environment while tracking slowly east-northeastward along the northwest periphery of the near-equatorial ridge. this track motion will continue through 24 hours.
After 24 hours, the steering environment will evolve as the strong tutt cell to the northeast tracks westward and the subtropical ridge to the east and northeast re-aligns into a north-south configuration, which will steer TD 15W northward through 72 hours.
Environmental conditions should gradually improve as the tutt cell shifts to the north, providing a robust poleward outflow channel which will aid in intensification. The peak intensity of 75 knots is expected around 72 hours over warm sea surface temperatures.
After 72 hours, sea surface temperatures will gradually cool with extra-tropical transition (ett) expected to commence by 96 hours as the system begins to interact with the mid-latitude westerlies and baroclinic zone. TD 15W will complete ett by 120 hours as it gains frontal characteristics and accelerates northeastward within the strong mid-latitude southwesterly flow.
>>> There's an area of disturbed weather, being referred to as Invest 92W which is located approximately 231 NM north of Iwo To, Japan
Animated multi-spectral satellite imagery and a microwave image depict a fully obscured low level circulation with deep convection tracking to west-southwest.
Environmental analysis indicates a marginally favorable environment for tropical development with moderate (15-20 knots) vertical wind shear, fair equatorward upper level outflow, and warm sea surface temperatures.
Global models are in agreement that invest 92W will gradually track west over the next 48 hours with little to no development.
Maximum sustained surface winds are estimated at 18 to 22 knots.
The potential for the development of a significant tropical cyclone within the next 24 hours is medium.