Tropical Cyclone 12W (Hinnamnor) / Tropical Cyclone 13W / Invest 92E
By PDC's Senior Weather
Specialist Glenn James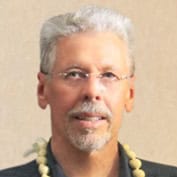 Tropical Cyclone 12W (Hinnamnor)…is located approximately 139 NM east-southeast of Kadena AB, Okinawa
Tropical Cyclone 13W…is located approximately 445 NM southeast of Kadena AB, Okinawa


Northeast Pacific:
offshore of Southwest Mexico:
Invest 92E
A tropical wave located a few hundred miles south-southeast of Manzanillo, Mexico is producing a large area of disorganized showers and thunderstorms.
Environmental conditions are forecast to be conducive for gradual development during the next few days, and a tropical depression is expected to form later this week or by this weekend.
The system is forecast to move west-northwestward or northwestward, likely remaining a few hundred miles off the coast of southwestern Mexico.
* Formation chance through 48 hours…medium…50 percent
* Formation chance through 5 days…high…70 percent
South of southern Mexico:
An area of low pressure is forecast to form south of the southern coast of Mexico by late this week.
Some gradual development of this system is possible through early next week while it moves westward or west-northwestward near the coast of southern Mexico.
* Formation chance through 48 hours…low…near 0 percent
* Formation chance through 5 days…low…30 percent
Central Pacific:
There are no tropical cyclones nor any areas of disturbed weather under investigation by the CPHC
Northwest and Southwest Pacific Ocean, Indian Ocean, Arabian Sea:
Tropical Cyclone 12W (Hinnamnor)
According to the JTWC Warning number 12, sustained winds were 135 knots with gusts to near 165 knots.
Super Typhoon 12W has peaked in strength

Animated enhanced infrared satellite imagery depicts a highly symmetric system of tightly wrapping spiral bands with a 9 NM pinhole eye. A microwave image shows that a second banding feature is forming on the western side of the circulation while the primary banding feature remains on the eastern side.
Still in a favorable environment characterized by warm sea surface temperatures, low vertical wind shear (10-15 knots) and moderate outflow aloft, 12W is forecast to reach a potential peak intensity of 135 knots or possibly higher by 24 hours. By this time, two main factors begin to alter the trajectory of 12W.
A mid-latitude shortwave trough is expected to dig over the Korean Peninsula and break down the current ridge to the north. As a result, the ridge to the west will take primary steering control and 12W is forecast to track more equatorward along its southwestern periphery until ending up in a competing steering synoptic pattern, with a ridge to the northeast and west, and a near-equatorial ridge to the south.
The second factor being a potential binary interaction with 98W which is consolidating 400 NM to the south of 12W, already within capture distance.
As these factors develop past 24 hours, the system is forecast to begin to track southwestward and near 48 hours as the steering environment becomes increasingly complicated track speeds will slow and upwelling will being to significantly impact intensity.
By 72 hours a significant inflection  point is reached, models agree 12W will execute a poleward turn with a bulk of the guidance indicating a generally northward track through the forecast period.
After this turn between 48 and 72 hours there is a potential for re-intensification though the amount of time spent over cooler waters will have a strong impact on the long-range intensity forecast.
Tropical Cyclone 13W
According to the JTWC Warning number 2, sustained winds were 30 knots with gusts to near 40 knots.