Tropical Cyclone 12W (Hinnamnor) / Tropical Cyclone 13W / Invest 92E
Wednesday, August 31, 2022
By PDC's Senior Weather
Specialist Glenn James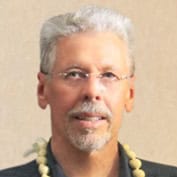 Tropical Cyclone 12W (Hinnamnor)…is located approximately 258 NM south-southwest of Kadena AB, Okinawa
Tropical Cyclone 13W…is located approximately 163 NM south-southeast of Kadena AB, Okinawa – Final Warning


Northeast Pacific:
offshore of Southwest Mexico:
Invest 92E
Showers and thunderstorms associated with an area of low pressure located about 300 miles west-southwest of Manzanillo, Mexico, have become better organized today.
Although the low's circulation remains somewhat broad and elongated, further development is expected, and a tropical depression or tropical storm is forecast to form during the next day or so while moving northwestward at about 10 mph, likely remaining a couple of hundred miles off the western coast of Baja California Sur.
* Formation chance through 48 hours…high…80 percent
* Formation chance through 5 days…high…90 percent
South of southern Mexico:
An area of low pressure is forecast to form south of the southern coast of Mexico by late this week.
Gradual development of this system is possible thereafter, and a tropical depression could form by early next week while the low moves westward or west-northwestward near the coast of southern and southwestern Mexico.
* Formation chance through 48 hours…low…near 0 percent
* Formation chance through 5 days…medium…50 percent
Central Pacific:
There are no tropical cyclones nor any areas of disturbed weather under investigation by the CPHC
Northwest and Southwest Pacific Ocean, Indian Ocean, Arabian Sea:
Tropical Cyclone 12W (Hinnamnor)
Super Typhoon
According to the JTWC Warning number 16, sustained winds were 140 knots with gusts to near 170 knots.
Animated enhanced infrared satellite imagery depicts a well organized system with tightly wrapping cloud lines forming around an 8 NM eye. Animated radar imagery indicates that 12wW is undergoing an eye wall replacement cycle showing a well defined inner eye wall, a sizeable moat and secondary eye wall about 25 NM out from the center.
TY 12W is currently tracking west-southwestward under the growing influence of a ridge to the west. Through 36 hours, 12W will eventually be tracking generally southwestward in a competing steering environment, all the while TD 13W which is attempting to develop to its south will increases its interaction with 12W further exacerbating its equatorward trend.
After 24 hours, 12W will find itself in a near quasi-stationary environment trapped between competing ridges to the west and east, and a near equatorial ridge building in to the south, while increasing shear will steadily weaken the system.
Near 36 hours, a mid-latitude shortwave trough will begin to develop over northwest China, and begin to erode the western ridge, meanwhile the enhanced southwest monsoonal flow will build a strong ridge to the northeast of the system.
These factors will coalesce and force 12W to move generally northward. By 72 hours as track speeds increase there is a notable potential for the system to re-intensify through the forecast period though it is unlikely to reach its former peak intensity.
Tropical Cyclone 13W – Final Warning
According to the JTWC Warning number 6, sustained winds were 25 knots with gusts to near 35 knots.
Animated enhanced infrared satellite imagery depicts a fully exposed low level circulation center with tightly wrapping low level cloud lines. A microwave image reveals that 13W is under relentless northeasterly shear due to the outflow from 12W which is 260 NM northwest.
TD 13W is forecast to track generally northwestward along the eastern periphery of TY 12W. While the system is currently being limited by the outflow from 12W, there is a shrinking opportunity for development near 12 hours.
Once 13W escapes this repressive outflow and moves parallel to 12W the outflow environment should improve dramatically, model fields suggest limited eastward and poleward outflow from TY 12W and development of an equatorward and eastward outflow channel for TD 13W.
This new outflow pattern coupled with the already warm sea surface temperatures and mild vertical wind shear could allow for a period of brief intensification to a peak of approximately 40 knots by 24 hours. After 24 hours, 13W will continue to interact with TY 12W until fully dissipating as a separate and distinct circulation center by 36 hours with an intensity near 40 knots.
Unlike previously forecasts the latest run of HWRP-P is no longer indicating the long shot intensification to typhoon strength before striking Kadena and orbiting 12W, nevertheless, the JTWC will continue to monitor all possible permutations as binary interaction can be highly complex and unpredictable.