Tropical Cyclone 11E (Javier) / Invest 93E / Tropical Cyclone 12W (Hinnamnor)
Friday, September 2, 2022
By PDC's Senior Weather
Specialist Glenn James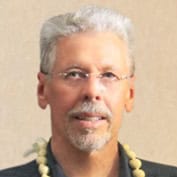 Tropical Cyclone 11E (Javier)…is located 210 miles west of the southern tip of Baja California

Tropical Cyclone 12W (Hinnamnor)…is located approximately 265 NM southwest of Kadena AB, Okinawa


Northeast Pacific:
Tropical Cyclone 11E (Javier)

RAIN BANDS OF JAVIER CONTINUE TO BRING HEAVY RAIN AND GUSTY WINDS TO THE SOUTHERN BAJA CALIFORNIA PENINSULA
Javier is moving toward the north-northwest near 14 mph (22 km/h). This general motion is forecast to continue tonight. A slow turn toward the west is expected to begin by Sunday.
On the forecast track, the center of Javier should move generally parallel to but well offshore the coast of Baja California Sur through Saturday, and then turn away from land on Sunday.
Maximum sustained winds have increased to near 50 mph (85 km/h) with higher gusts. Slight additional strengthening is possible tonight before the tropical storm begins to weaken by the end of the day Saturday.
Javier is forecast to become post-tropical on Sunday. Tropical-storm-force winds extend outward up to 90 miles (150 km) from the center.
HAZARDS AFFECTING LAND  
WIND: Tropical storm conditions will be possible in squalls across portions of southern Baja California Sur tonight. Gusty conditions are forecast to spread northward through Saturday morning.
SURF: Swells generated by Javier will continue to affect portions of the southern and central Baja California peninsula during the next day or so. These swells are likely to cause life-threatening surf and rip current conditions.
RAINFALL: Tropical Storm Javier is expected to produce 1 to 2 inches of additional rainfall, with isolated storm total amounts of 5 inches across portions of Baja California Sur through Saturday.
>>> South of southern Mexico:
Shower and thunderstorm activity associated with a broad area of low pressure located several hundred miles south of the southern coast of Mexico is slowly beginning to show signs of organization.
Continued gradual development of this system is expected, and a tropical depression will likely form this weekend while the system moves generally west-northwestward or northwestward near the coast of southern and southwestern Mexico.
Regardless of development, heavy rain is possible along the coasts of southern and southwestern Mexico through early next week, and interests in those locations should monitor the progress of this system.
* Formation chance through 48 hours…high…70 percent
* Formation chance through 5 days…high…90 percent
Central Pacific:
There are no tropical cyclones nor any areas of disturbed weather under investigation by the CPHC
Northwest and Southwest Pacific Ocean, Indian Ocean, Arabian Sea:
Tropical Cyclone 12W (Hinnamnor)
According to the JTWC Warning number 24, sustained winds were 80 knots with gusts to near 100 knots.
Animated water vapor imagery indicates improving poleward outflow over the past 12 hours with persistent robust equatorward outflow.additionally, the system is beginning to track poleward away from the upwelling cooler water, which has allowed the system to re-consolidate, and vertical wind shear has decreased.
Animated enhanced infrared satellite imagery depicts improving deep convective banding wrapping into a formative, ragged eye. A microwave image reveals a well-defined low-level circulation center with extensive deep convective banding over the southern and eastern semicircles.
Over the past day, the system has increased in size with gale-force winds associated with the convective banding. However, a recent partial ascat image, an amsr2 wind speed image and surface observations indicate a highly asymmetric, complex wind field with strong northerly winds funneling through the Taiwan strait and just east of Taiwan.
As TY 12W continues to track northward along the western periphery of the ridge over the next few days, poleward outflow will continue to improve enhanced by an approaching mid-latitude shortwave trough, which is expected to deepen over northeast China and the Yellow Sea after 36 hours.
Additionally, vertical wind shear will decrease to low levels (10-15 knots) with favorable sea surface temperatures. Therefore, the system is forecast to re-intensify to a peak of 105 knots by 48 hours. After 72 hours, TY 12W will recurve toward South Korea and western Japan as it tracks around the ridge axis and begins to interact with the mid-latitude westerlies.
The system will commence extra-tropical transition near Cheju-do around 84 hours and will rapidly transition into an extra-tropical low in the Sea of Japan between 108 and 120 hours.