Tropical Cyclone 11E (Javier) / Invest 93E / Tropical Cyclone 12W (Hinnamnor)
Saturday, September 3, 2022
By PDC's Senior Weather
Specialist Glenn James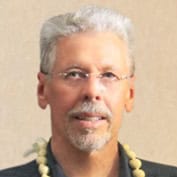 Tropical Cyclone 11E (Javier)…is located 140 miles west-southwest of Punta Eugenia, Mexico
Tropical Cyclone 12W (Hinnamnor)…is located approximately 179 NM west of Kadena AB, Okinawa


Northeast Pacific:
Tropical Cyclone 11E (Javier)

JAVIER FORECAST TO BECOME POST-TROPICAL WITHIN THE NEXT FEW HOURS
Javier is moving toward the northwest near 14 mph (22 km/h). A slow turn toward the west is expected on Sunday. Javier is then expected to continue westward through early next week.
Maximum sustained winds are near 45 mph (75 km/h) with higher gusts.
Weakening is anticipated during the next several days. Javier will
likely become a post-tropical cyclone tonight.
Tropical-storm-force winds extend outward up to 80 miles (130 km) from the center.
HAZARDS AFFECTING LAND  
SURF: Swells generated by Javier will continue to affect portionsof the southern and central Baja California peninsula during the next day or so. These swells are likely to cause life-threatening surf and rip current conditions.
RAINFALL: Javier may produce up to an additional inch of rainfall across portions of the Baja California peninsula through tonight.
>>> South of southern Mexico:
Invest 93E
Showers and thunderstorms associated with an area of low pressure located south of the coast of southern Mexico have gradually become more organized during the afternoon and early evening.
Although recent satellite imagery indicates that the system does not have a well-defined circulation yet, additional development is likely, and a tropical depression is expected to form tonight or on Sunday.
The system is forecast to move generally west-northwestward or
northwestward near the coast of southern and southwestern Mexico
through early next week, bringing heavy rain to portions of that region regardless of development. Interests in those locations and the Baja California peninsula should monitor the progress of this disturbance.
* Formation chance through 48 hours…high…90 percent
* Formation chance through 5 days…high…90 percent
Central Pacific:
There are no tropical cyclones nor any areas of disturbed weather under investigation by the CPHC
Northwest and Southwest Pacific Ocean, Indian Ocean, Arabian Sea:
Tropical Cyclone 12W (Hinnamnor)
According to the JTWC Warning number 28, sustained winds were 105 knots with gusts to near 130 knots.
Animated water vapor imagery indicates improving poleward outflow over the past 12 hours with persistent robust equatorward outflow.additionally, the system is beginning to track poleward away from the upwelling cooler water, which has allowed the system to re-consolidate, and vertical wind shear has decreased.
Animated enhanced infrared satellite imagery depicts a well-defined system with spiral bands of convection and dry air impeding its western flank. A color composite microwave image indicates a small microwave eye feature with deep bands of convection heavily favoring the eastern side.
TY 12W is currently tracking generally northward under the steering influence of a ridge to the east. Surface observation from Ishigakijima and Miyakojima indicate winds from reciprocal directions confirming that 12W is directly between the two islands and set to enter the East China Sea in the coming hours.
The system is still battling significant dry air on its western flank due to a deep layered ridge to its west. This northerly dry air is not only inhibiting convection but also preventing significant outflow to the west. However as the system progresses northward through 24 hours this interaction will decrease and intensities will be able to rise.
By 36 hours, the system will reach its peak near 105 knots or possibly higher as it briefly taps into a good poleward outflow channel which is the herald of its impeding extratropical transition. By 48 hours, TY 12W will be tracking northeastward as its steering ridge reorients due to a strong mid-latitude trough approaching from the west, this interaction will also greatly increase track speeds.
As this trough digs down over the Korean Peninsula, 12W will experience dramatically higher shear and will begin to interact with the peninsula itself further weakening the system.
As 12W crosses the southern coast of Korea near 60 hours it interacts with and incorporates into the mid-latitude westerly flow aloft and will begin extra-tropical transition. This transition continues through 72 hours and by 96 hours the system will complete extratropical transition in the northern Sea of Japan.