Tropical Cyclone 18S / Invest 90W
By PDC's Senior Weather
Specialist Glenn James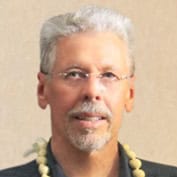 Current Tropical Cyclones:
Tropical Cyclone 18S…is located approximately 174 NM west-northwest of Darwin, Australia
South Indian Ocean
Tropical Cyclone 18S

According to JTWC Warning number 1, sustained winds were 35 knots, with gusts to 45 knots.
Animated enhanced infrared satellite imagery shows a consolidating system with poorly organized but deep convection that is mostly sheared southwestward of an obscured low level circulation (llc). A secondary ball of convection has developed east of the llc. Low level cloud lines north of and between these areas of convection are feeding into the llc.
TC 18S is in a marginally favorable environment with moderate vertical wind shear offset by strong poleward outflow and very warm sea surface temperatures in the Timor Sea.
TC 18S will continue to track southwestward under the steering ridge toward the South Indian Ocean. After 72 hours, a transitory shortwave trough approaching from the southwest will erode the ridge and allow the cyclone to recurve southeastward, make landfall just east of Port Headland around 108 hours, and track inland over western Australia.
The marginally favorable environment will initially promote slow intensification to 65 knots by 48 hours. Afterward, low vertical wind shear and very warm sea surface temperatures in the Indian Ocean will fuel a rapid intensification (ri) to a peak of 140 knots by 96 hours, right before landfall. After landfall, interaction with the terrain will reduce the intensity to 70 knots by 120 hours.
Northwest Pacific Ocean
>>> There's an area of disturbed weather being referred to as Invest 90W…which is located approximately 91 NM south-southeast of Yap.

Animated multi-spectral satellite imagery and a microwave image depict flaring convection over the still poorly organized and broad low level circulation (llc). The recent Yap sounding shows a dry and stable environment while the surface observations indicate light and variable winds with a flat pressure tendency over the last 24 hours.
Environmental analysis reveals a marginal environment with moderate poleward outflow and moderate (20 knot) vertical wind shear offset by favorable sea surface temperatures.
Global models are in agreement that 90W will slowly develop with a west-northwestward track over the next 48 hours and eventually consolidate around 72 hours.
Maximum sustained surface winds are estimated at 15 to 20 knots.
The potential for the development of a significant tropical cyclone within the next 24 hours remains low.