Tropical Cyclone 09W Meari / Invest 90E / Invest 90C / Tropical Cyclone 03A
By PDC's Senior Weather
Specialist Glenn James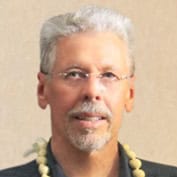 Tropical Cyclone 09W (Meari)…is located 253 NM southwest of Yokusuka, Japan
Tropical Cyclone 03A…is located 199 NM south-southwest of Karachi, Pakistan


>>> Offshore of Southwest Mexico:
Invest 90E
Showers and thunderstorms have decreased in association with an area of low pressure located a few hundred miles southwest of Manzanillo, Mexico.
Although the system has lost organization, it still will likely become a short-lived tropical cyclone during the next day or two before upper-level winds become unfavorable for development on
Sunday.
The low is forecast to move west-northwestward at about 10 mph well offshore the coast of Mexico during the next few days.
* Formation chance through 48 hours…high…70 percent
* Formation chance through 5 days…high…70 percent


Central Pacific:
Invest 90C
Well southwest of the main Hawaiian Islands:
A trough of low pressure located around 700 miles west-southwest of Honolulu, Hawaii is producing persistent showers and thunderstorms.
Environmental conditions are expected to become less conducive for development of this system during the next couple days as it moves generally west to west-northwest at around 15 mph.
* Formation chance through 48 hours…low…10 percent
* Formation chance through 5 days…low…10 percent


Northwest and Southwest Pacific Ocean, Indian Ocean, Arabian Sea:
Northwest Pacific
Tropical Cyclone 09W (Meari)

According to the JTWC Warning number 6, sustained winds were 35 knots with gusts to near 45 knots.
Animated enhanced infrared satellite imagery shows that the low level circulation center of TS 09W remains firmly and stubbornly fully exposed, with convection simply unable to consolidate near the core due to the persistent north-northwesterly flow.
While shear values are moderate (15-20 knots), the orientation of the upper-level flow (turning anti-cyclonically over the system) is bringing upper-level mass convergence and downward vertical motion over the system, inhibiting convective development and intensification.
After a period of somewhat erratic motion with multiple vortices, now that the low level core has started to consolidate, it will slowly start to move north along the western periphery of the ridge to the east. After 24 hours, the system will accelerate northeastward as it rounds the ridge axis as the steering ridge simultaneously slides to the south-southwest. Otherwise the environment remains favorable, with warm sea surface temperatures and strong equatorward outflow.


Tropical Cyclone 03A

According to the JTWC Warning number 2, sustained winds were 35 knots with gusts to near 45 knots.
Animated multi-spectral satellite imagery depicts a partially exposed low level circulation center, under cirrus blowoff emanating from deep convective activity sheared to the west.
The environment has become ever more hostile, with shear dramatically increasing to roughly 30 knots, more than sufficient to offset any downstream divergence aloft and the warm sea surface temperatures, and the first hints of a nose of mid-level dry air punching in from the east. The system lies in a weak steering pattern and is drifting rather aimlessly to the north.
Trapped between a series of low to mid-level ridges described above, TC 03A will exhibit erratic movement through the duration of the forecast. Mean motion is expected to be north-northwestward as the ridge extension to the north recedes and weakens, and the ridge pushes north to 10N, moving TC 03A northward as well.
TC 03A is forecast to slowly succumb to the influence of moderate to high vertical wind shear and an influx of mid-level dry air pushing south out of Pakistan.
However, due to the strong low-level southwesterly monsoonal flow along the southern flank of the system feeding strong vorticity into the circulation, it will take some time for the system to spin down below gale force, expected to occur no later than 36 hours.