Saturday, August 13, 2022
By PDC's Senior Weather
Specialist Glenn James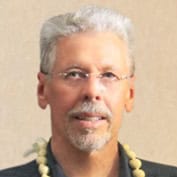 Tropical Cyclone 09W (Meari)…is located 31 NM northeast of Yokusuka, Japan – Final Warning
Tropical Cyclone 10E…is located 355 miles south-southwest of the southern tip of Baja California


Tropical Cyclone 10E
NEW TROPICAL DEPRESSION FORMS…EXPECTED TO BE SHORT-LIVED
The depression is moving toward the west-northwest near 10 mph (17 km/h). A gradual turn to the west and west-southwest, and a decrease in forward speed is forecast during the next couple of days.
Maximum sustained winds are near 35 mph (55 km/h) with higher
gusts. Little change in strength is expected through Sunday before weakening into a remnant low early next week.


Central Pacific:
There are no tropical cyclones, nor any areas of disturbed weather under investigation


Northwest and Southwest Pacific Ocean, Indian Ocean, Arabian Sea:
Northwest Pacific
Tropical Cyclone 09W (Meari) – Final Warning
According to the JTWC Warning number 11, sustained winds were 35 knots with gusts to near 44 knots.
Animated enhanced infrared satellite imagery depicts deep convective banding over the southern semicircle wrapping into the northeast quadrant. Animated radar imagery and microwave images reveal a broad low-level circulation center with a line of intense convection extending south of Tokyo.
Environmental conditions are marginally-favorable as the system begins to interact with a broad upper-level trough over central Japan with strong diffluence aloft sustaining intense convection over water. vertical wind shear remains at high (25 knot) levels.
TD 09W has commenced extra-tropical transition (ett) and is forecast to accelerate northeastward within the mid-latitude southwesterlies along the northwestern flank of the ridge.
TD 09W will gradually re-intensify to 35 knots by 12 hours, then 40 knots by 24 hours as it completes ett within the strong mid-latitude westerly flow under 40-50 knot vertical wind shear and gains frontal characteristics.